Meet us at these upcoming events
We are excited to share that archTIS is exhibiting at IndoPacific and MilCIS this November! We will also present an update session on AUKUS Compliance and Security Challenges at MiLCIS. Discover our latest capabilities for enabling secure file sharing and collaboration of sensitive and classified information.

IndoPacific – Sydney – 7-9 November
The IndoPacific International Maritime Exposition is the region's premier commercial maritime and naval defence exposition, connecting Australian and international defence, industry, government, academia and technology leaders, in the national interest.
archTIS will be exhibiting in the ACT Government Stand No – 2D21. Visit our Exhibitor Profile to see the products we will be showcasing or Request a Meeting here.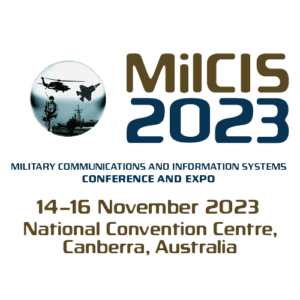 MilCIS 2023 – Canberra – 14-16 November
MilCIS is the only Australian conference focusing strategically on the crucial technologies, products, systems and services associated with military communications and information systems.
archTIS will be exhibiting in the ACT Government Booth (49 & 50) and present the following session at the conference:
Session 1.7f Update:
Solving AUKUS Security and Compliance Challenges with Data-centric Zero Trust Technologies

Date: Tuesday, 14  Nov, 2023
Time: 2:30 PM – 3:30 PM
Location: Fitzroy Theatre

Presenters:
Tony Howell, Global Chief Architect, Defence and Intelligence, archTIS
Daniel Lai, Managing Director & CEO, archTIS
Additional information about the session can be found here: https://consec.eventsair.com/QuickEventWebsitePortal/milcis-2023/milcis-23-program/Agenda/AgendaItemDetail?id=246cb945-f737-414e-97b3-2851ba6b8aef
Discover the Products We're Showcasing at IndoPacific & MilCIS
Kojensi SaaS
Classified Information Collaboration & Sharing Platform
Kojensi is a proven, Federal Government accredited SaaS platform for classified information collaboration and file sharing that enables productivity while managing the level of compliance and security of information required by DISP and other regulatory requirements.
Accredited for up to and including Australian Government PROTECTED information.
Share, store and collaborate on sensitive information using secure Workspaces
Control individual access to files with user attributes, including organisation, security clearance and nationality for multinational collaboration.
Extensive required auditing of all user actions
NC Protect
Enhanced Information Protection for Microsoft Applications
NC Protect adds granular, dynamic data-centric protection to Microsoft 365, SharePoint Online and on-premises.
Add highly granular attribute-based access control for file access, usage and sharing rights to:
Restrict access using attributes such as classification, organisation, country, security level, etc.
Redact sensitive information and hide sensitive files from unauthorised users.
Embed digital user-based watermarks on Office documents, PDFs, images and CAD files.\
Apply persistent visual markings to sensitive, controlled and classified data.
Enforce secure, read-only access.
Stop by for a Demo of Kojensi or NC Protect.
IndoPacific
Sydney, 7-9 November 2023
Stand 2D21
MilCIS
Canberra, 14-16 November 2023
Stand 49-50