Microsoft 365, SharePoint & File Share Encryption Key Management & BYOK
Encryption Key Management & Bring Your Own Key (BYOK) for Microsoft 365, SharePoint Server & File Shares
Data encryption and key management are a core part of any organization's security and compliance toolbox for protecting Microsoft 365 (M365) and SharePoint data. NC Protect provides the ability to dynamically encrypt Microsoft 365 data in SharePoint Online, Teams and OneDrive, as well as SharePoint Server and File Shares to keep your data protected no matter where it is stored or travels: in use, in motion and at rest.
Out of the box NC Protect adds additional access and data protection capabilities to the standard Microsoft Purview Information Protection and RMS controls that are enabled as part of your Active Directory domain. Combining these Microsoft controls with NC Protect allows you to build-in dynamic and robust encryption and real-time protection of sensitive and business-critical data.
Available as an add on to NC Protect, NC Encrypt provides encryption capabilities out-of-the-box for organizations using NC Protect that prefer to manage their own encryption keys.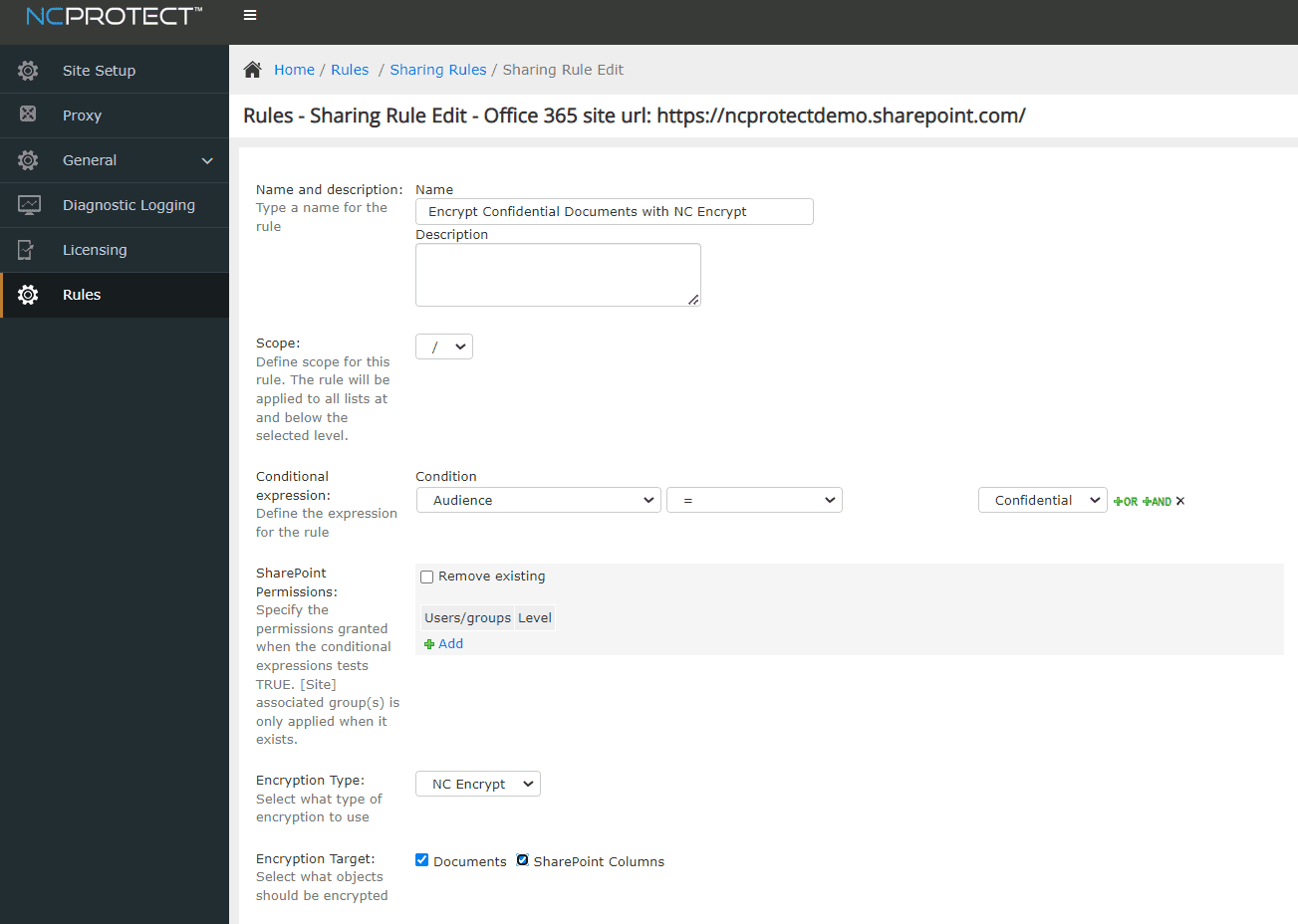 Easily build encryption into data protection policies in NC Protect's central policy manager
Encryption & Key Management for
Microsoft 365, SharePoint Server & File Shares
Flexible Encryption & Key Management Options
NC Encrypt provides encryption capabilities for organizations that:
Do not have RMS.
Are expanding existing bring your own key (BYOK) encryption strategies.
Require independent encryption key management for Microsoft applications and SharePoint on-premises environments.
Improving the security posture of your organization should be simple, flexible and tailored to your security philosophy and needs.  NC Protect when combined with the NC Encrypt module can deliver dynamic user access and data protection controls with the flexibility of BYOK encryption and key management of files stored and shared across all of your Microsoft 365 apps, SharePoint on-premises and File Shares using a central policy manager.
NC Encrypt's agentless design means there's no administrative overhead. There are no encryption keys or passwords that need to be shared with end users or endpoints. No software to be installed and maintained or endpoint policies to update.
Key Benefits
Enables Compliance with GDPR, HIPAA and other privacy regulations with encryption and dynamic access control capabilities.
Quick and easy to set up with system generated or your own encryption keys.
Offers centrally controlled and granular security policies to alleviate dependency on user behavior.
Uses secure AES-256 bit encryption that is FIPS 140-2 compatible.
Supports BYOK with connectors to third party key management platforms.
Connect directly to existing HSM/VSMs via integration with Thales CipherTrust Manager.
Supports investigations of security breaches with real-time activity logging and reporting.
Encrypt files and SharePoint list column values.
Agentless design for easy deployment and management.
Available for Microsoft 365, SharePoint Server and File Shares.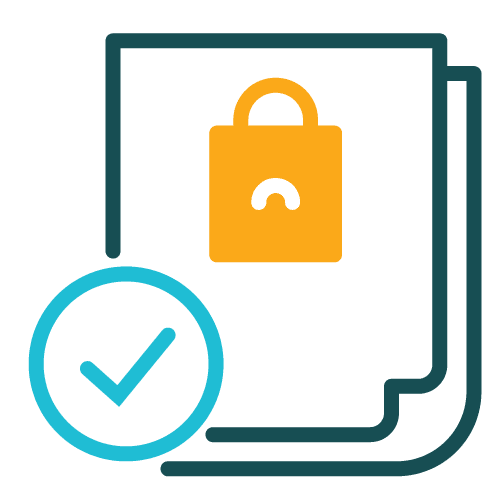 Encrypt Files & SharePoint Columns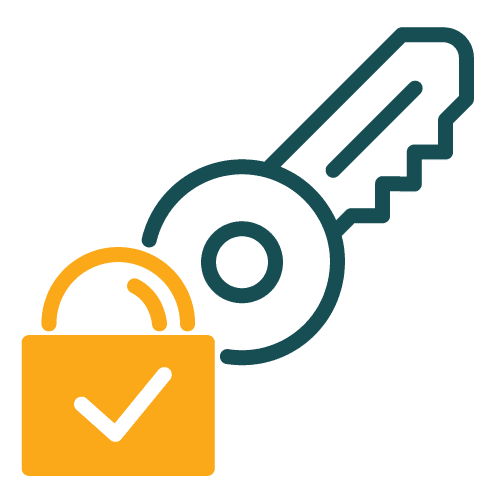 Bring Your Own Key (BYOK)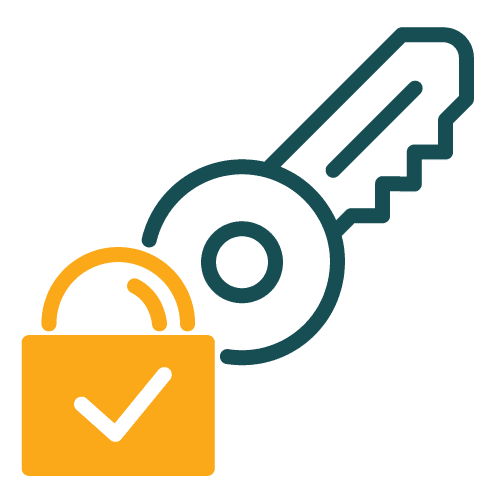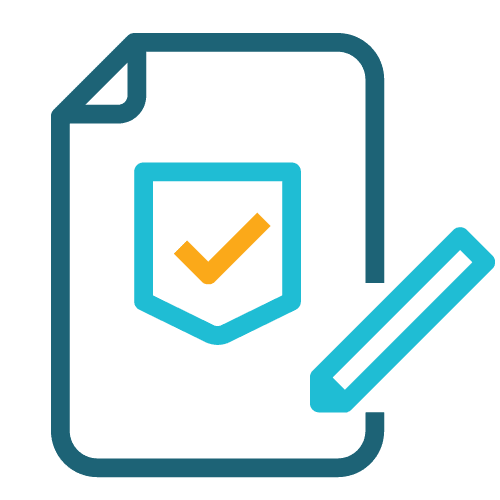 Centrally Manage Policies
Centrally manage encryption and access policies across the Microsoft suite from the NC Protect Administration Portal.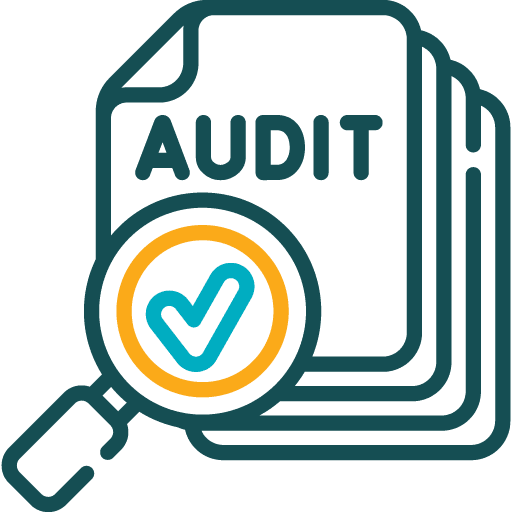 Supports Encryption & Key Management Across These Applications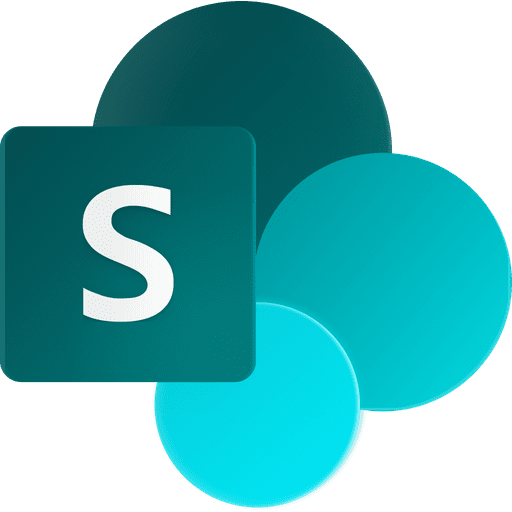 SharePoint Online & On-Premises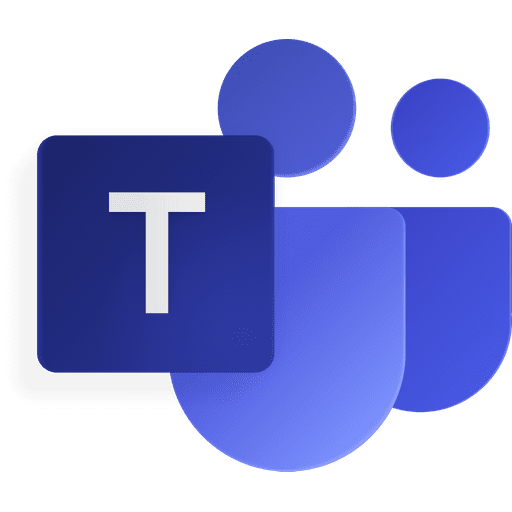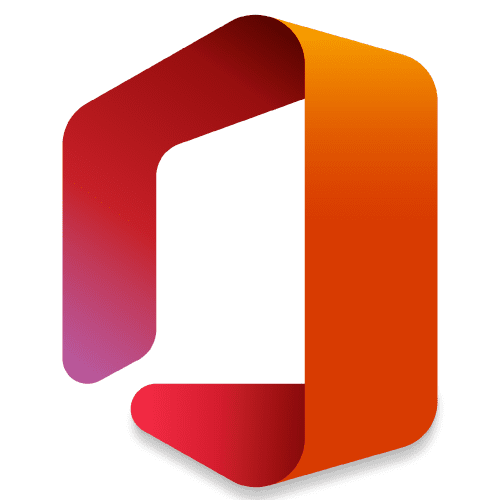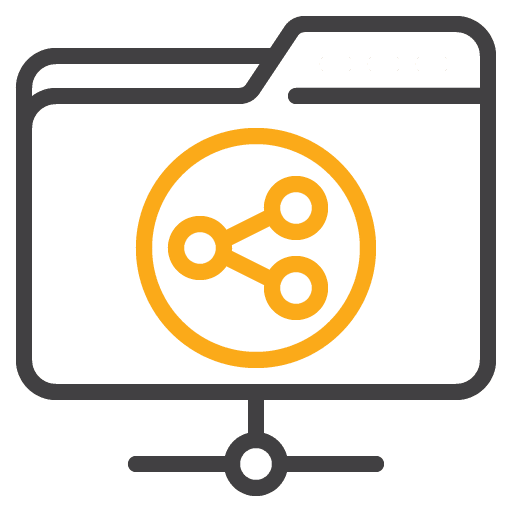 Video: NC Encrypt Overview
CipherTrust Manager Connector Data Sheet
​Let's Get the Conversation Started
Learn how to leverage NC Protect for encryption & key management paired with dynamic access and security to proactively protect sensitive information in Microsoft 365, SharePoint Server and File Shares.