Multi-Level Security Platform for Classified File Sharing & Document Collaboration
Sensitive and Classified Files Shared Securely with Kojensi

KOJENSI IS AN ACCREDITED MULTI-LEVEL SECURITY CLASSIFIED FILE SHARING & DOCUMENT COLLABORATION SOFTWARE PLATFORM FOR DEFENCE, MILITARY AND GOVERNMENT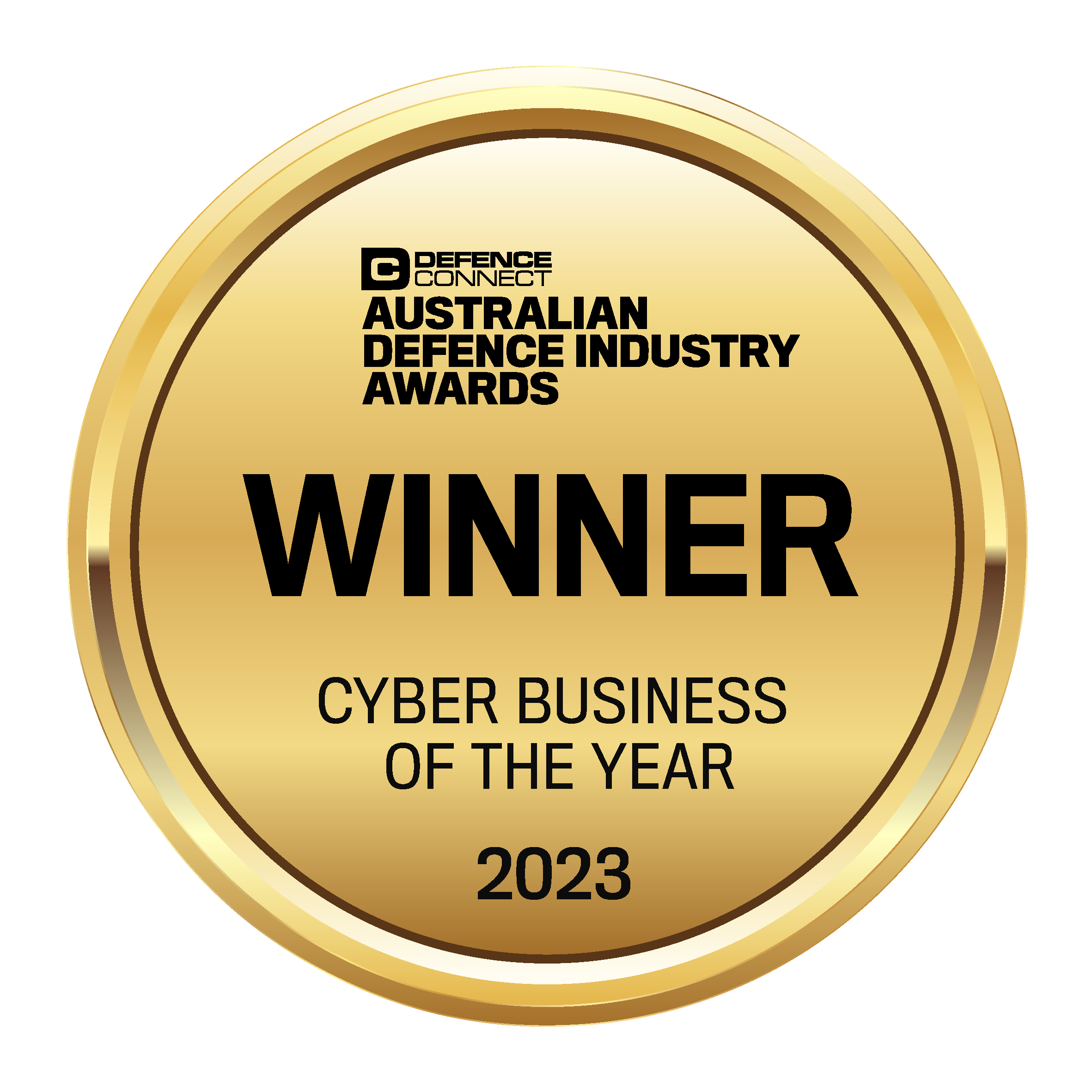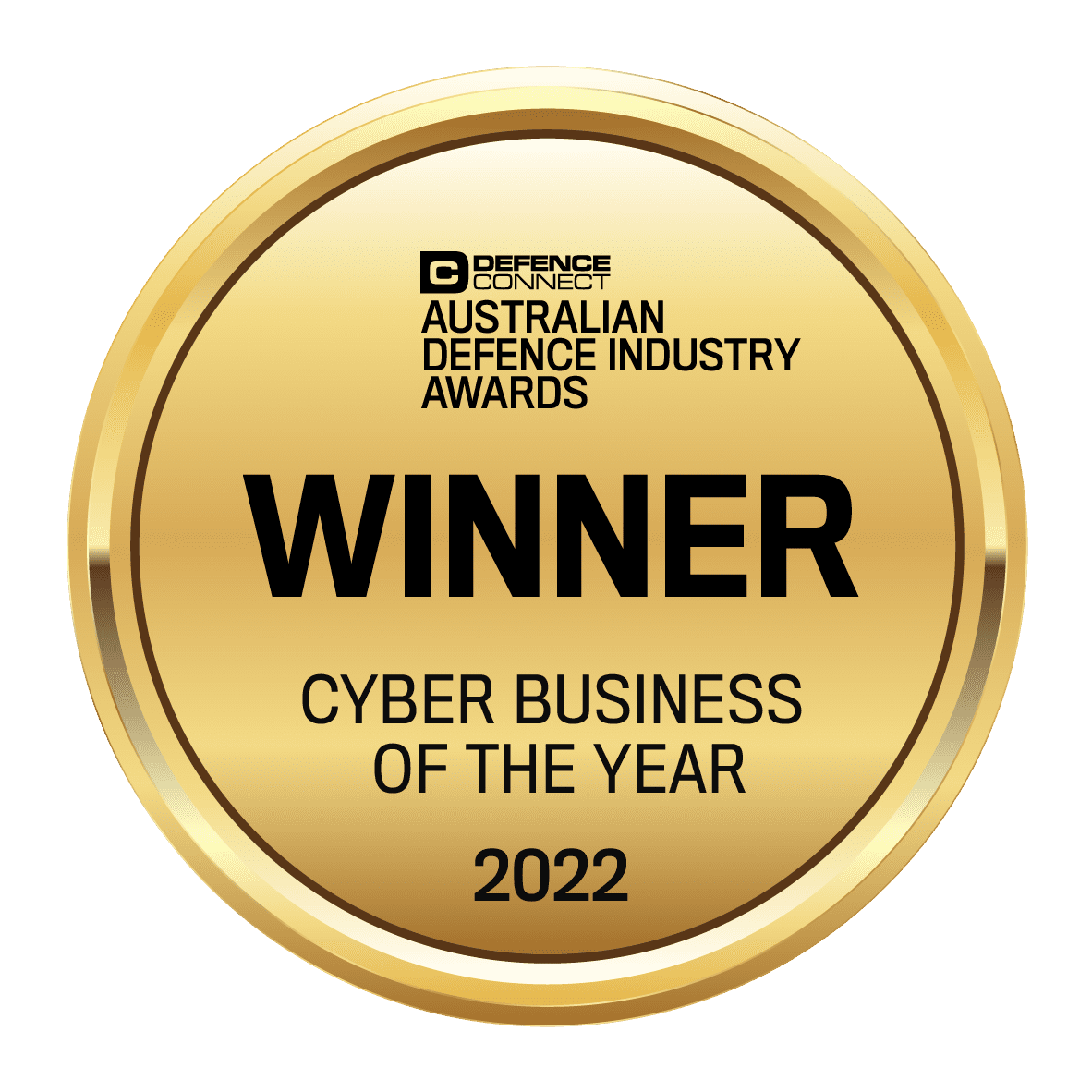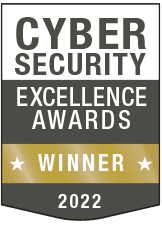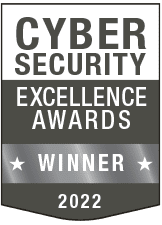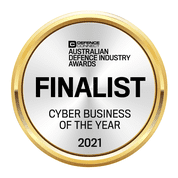 MILITARY-GRADE SENSITIVE & CLASSIFIED FILE SHARING & DOCUMENT COLLABORATION
For Defence, Intelligence, Government and Defence Industry Suppliers who need the ability to share sensitive and classified information internally, with partners and clients, Kojensi is a proven and accredited multi-level security (MLS) classified file sharing and document collaboration software platform. It enables productivity while managing the compliance and security of sensitive information. Unlike spending millions to build and manage your own information sharing system, Kojensi enables secure, compartmentalized collaboration out of the box for less time and money.
Intuitive compartmentalized File sharing & collaboration delivers sensitive information,
quickly & Securely
Kojensi is a highly secure, multi-level security platform for the secure sharing and collaboration of sensitive and classified files. By taking a data-centric, zero trust security approach, a file's attributes such as security classification, organisation and country releasability, determine who is able to access, edit and download the file. Kojensi users can create, co-author and share documents in real-time, all in a secure and intuitive platform that ensure sensitive information remains need to know only.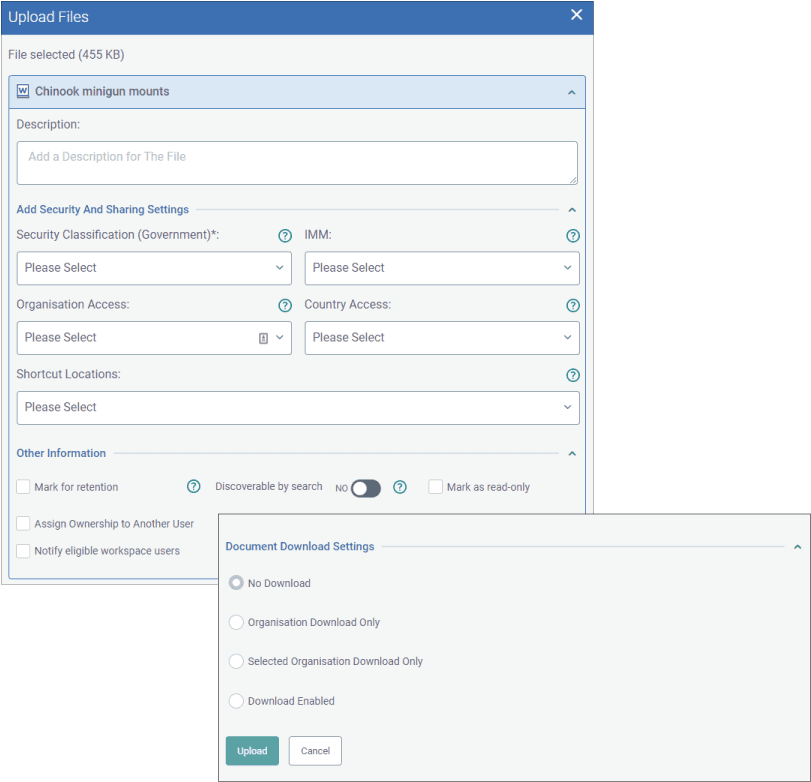 Control how your information is accessed and used
Data-centric security controls determine who can access sensitive information
Control access by user security level, organisation and country
Distributed administration means you have complete control over your information, with no super users
Control whether documents are private or discoverable in search, or whether viewers can see, edit or download your information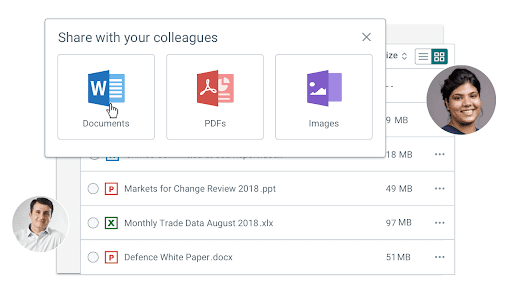 Securely share sensitive files, quickly and easily
Use workspaces to quickly and easily share any file type of up to 3GB with your colleagues and partners
Share files including documents, spreadsheets, presentations, PDFs, images, CAD drawings, videos, etc.
Dynamically control whether files can be downloaded, edited or viewed only inside of Kojensi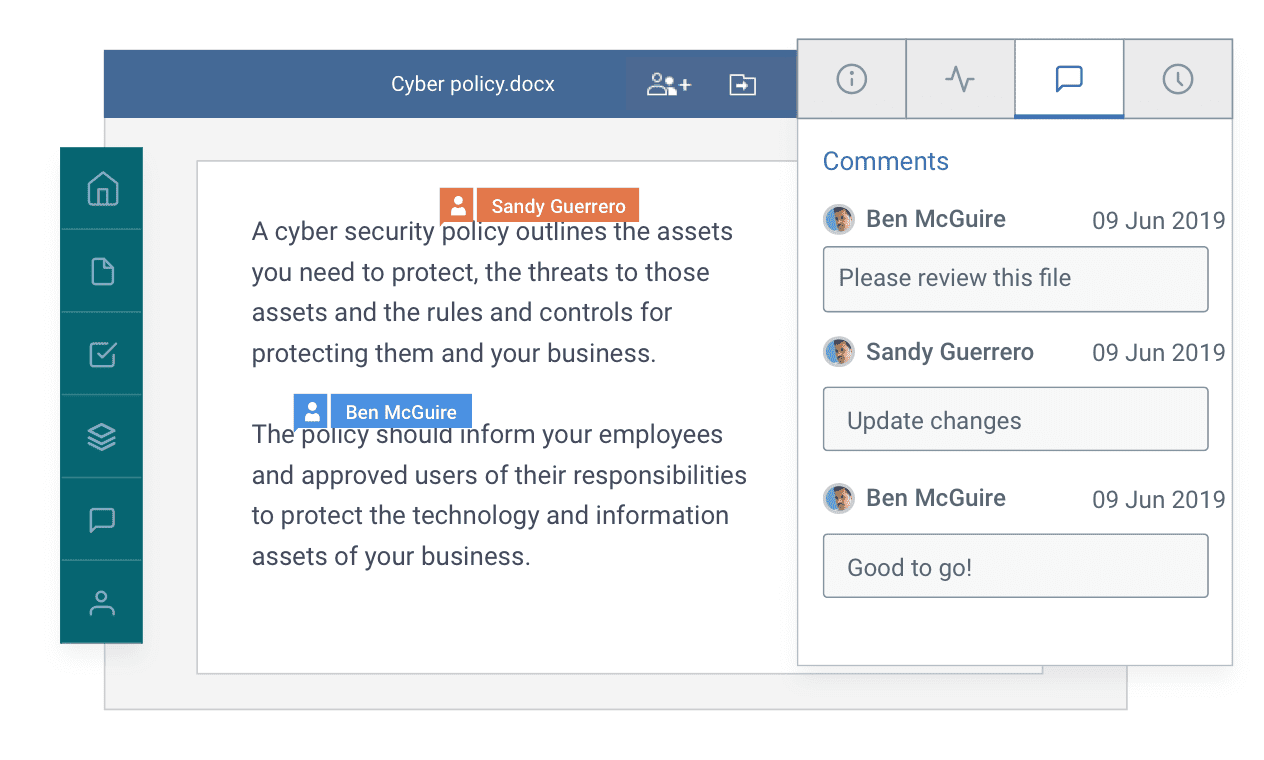 Individually edit documents or
co-author them in real-time
Create, edit and co-author documents, spreadsheets, presentations, inside of Kojensi, tracking changes as you go
Co-author and work on documents with multiple people in real-time.
Leave comments or chat with co-authors in real-time while you work.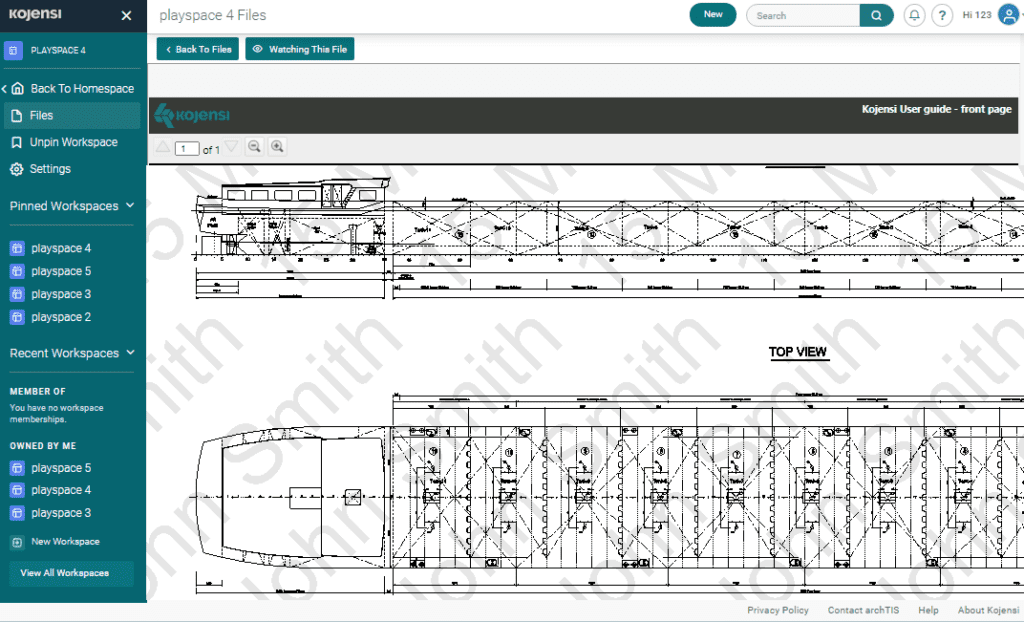 Secure Document Viewer
An in-app Secure Document Viewer enforces read-only viewing of sensitive information for multiple file formats.
Add a custom digital security watermark containing any user or file attributes to viewed documents for security and auditing purposes.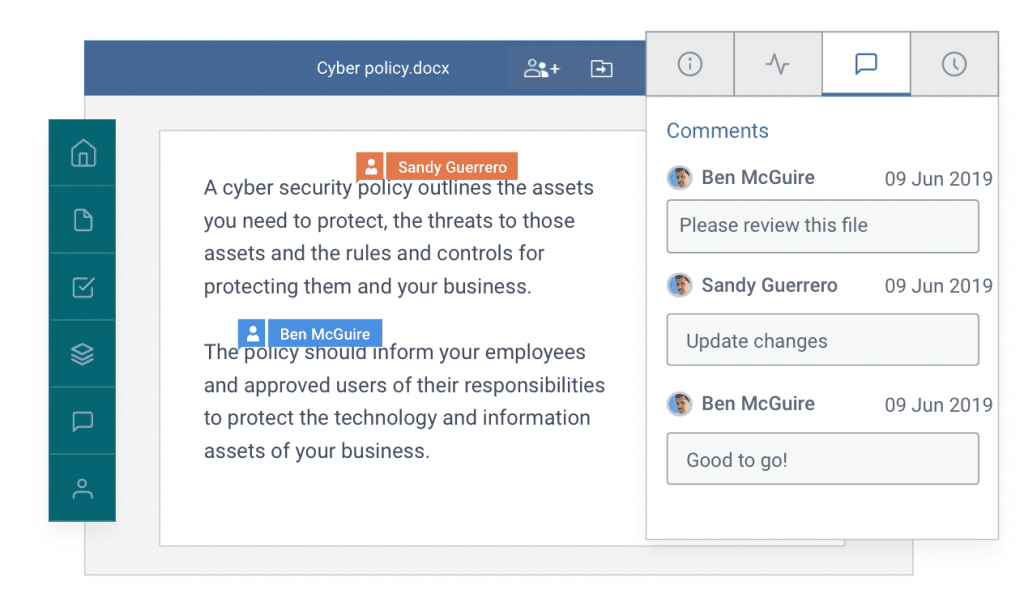 Increase productivity with collaboration tools
Stay up to date on work and projects with document version control and tasking and notifications
Leave comments on documents and files to inform colleagues and partners of suggested changes
Work together in real-time with secure co-authoring sessions and in-file chat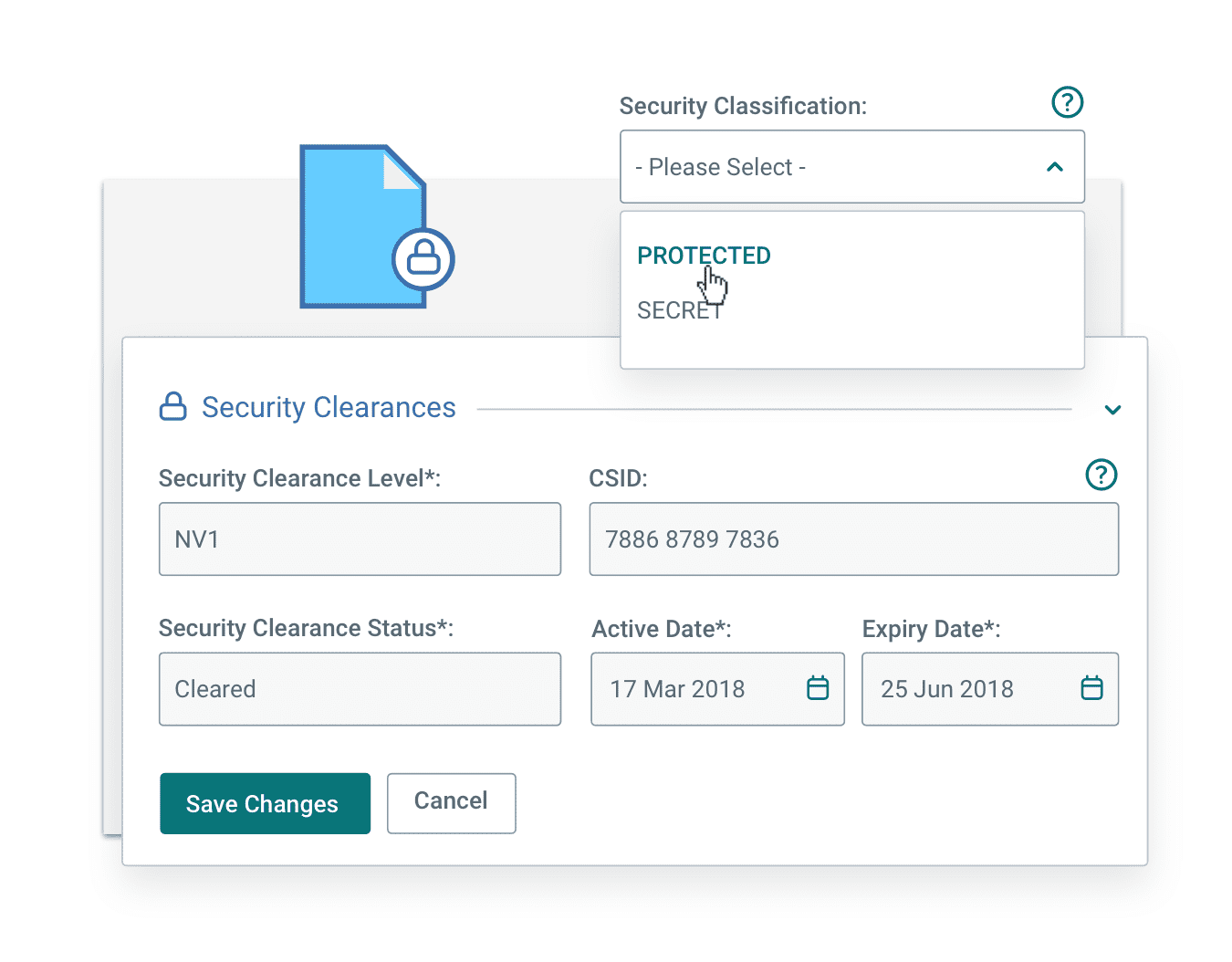 Ensure compliance with information security regulations
Kojensi helps meet information security requirements for local and international Defence and Government regulations including DISP, PSPF, ISM and ITAR.
Handle and manage information up to PROTECTED, in an ASD-certified PROTECTED cloud, or TOP SECRET, in a private cloud, on-premises or deployed environment.

A full audit trail, version control, and tracking ensure transparency and assist with auditing requirements.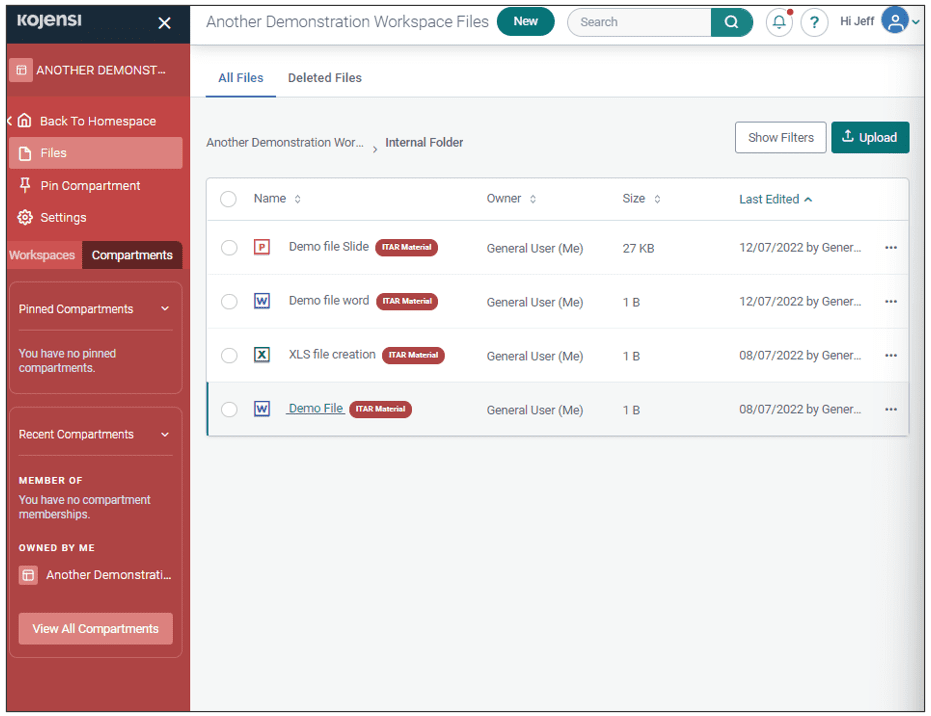 Export Control Compartments designed to make the management of restricted information easier

Designed to quickly alert users of restricted content.
Additional User Access Control to ensure compliance.
Extended Auditing Capability to assist with meeting governance and regulatory requirements.
One platform, three applications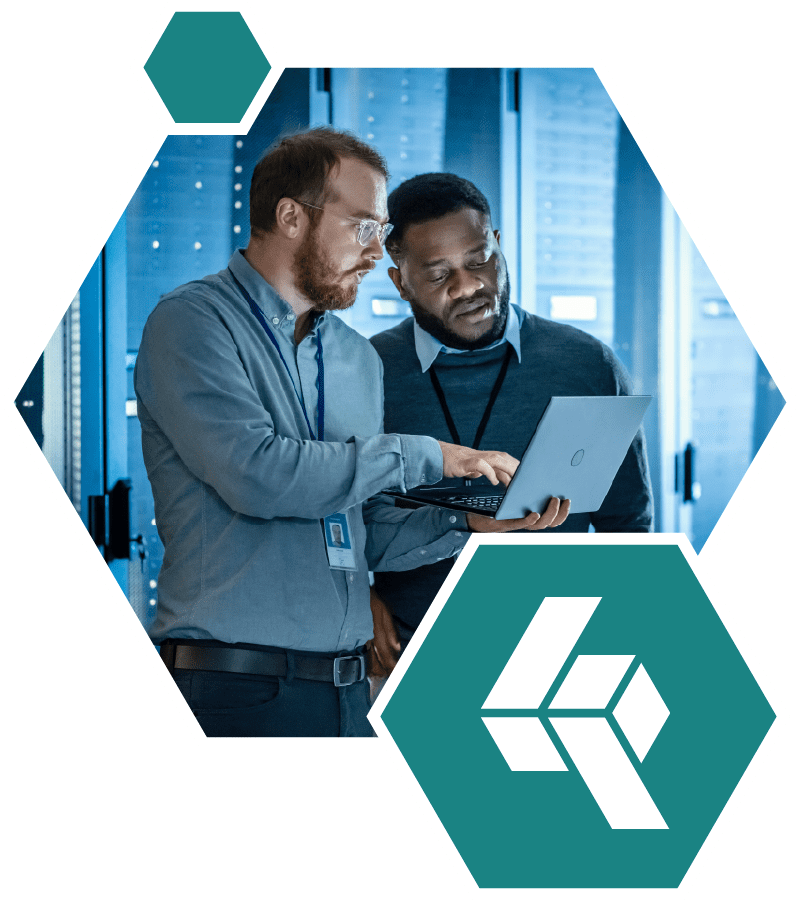 Kojensi SAaS
Hosted in a PROTECTED cloud, the accredited Kojensi SasS platform enables private and public sector organisations to share and collaborate on files in a secure space.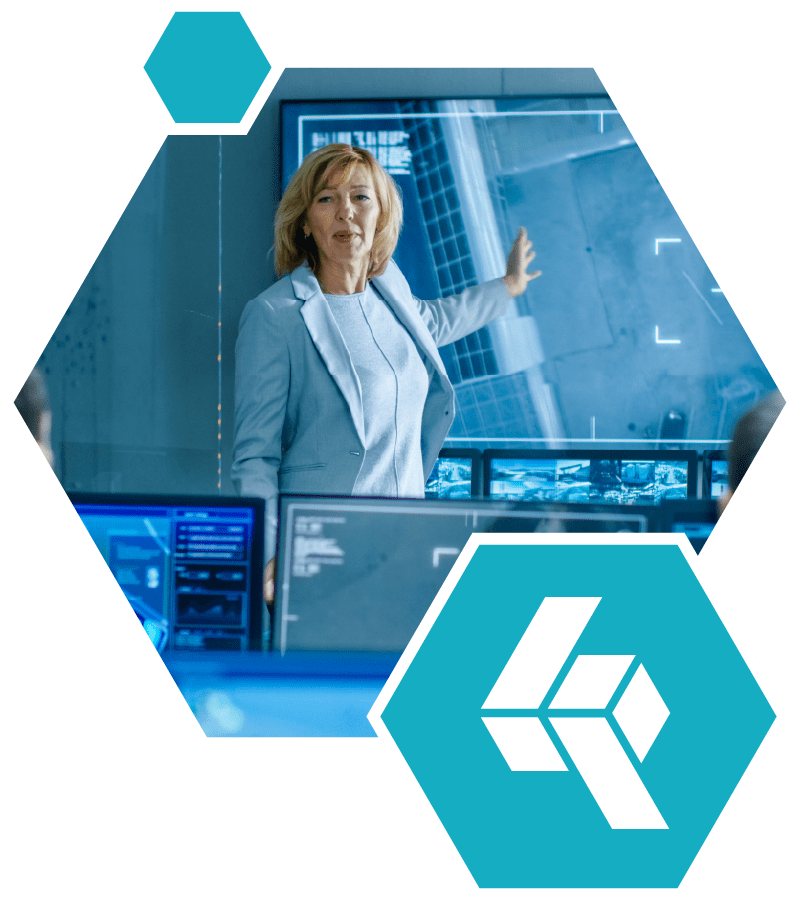 Kojensi Enterprise
Hosted on-premise or in a private cloud Kojensi Enterprise allows for multi-level, multi-coalition and multi-domain collaboration on information classified up to TOP SECRET.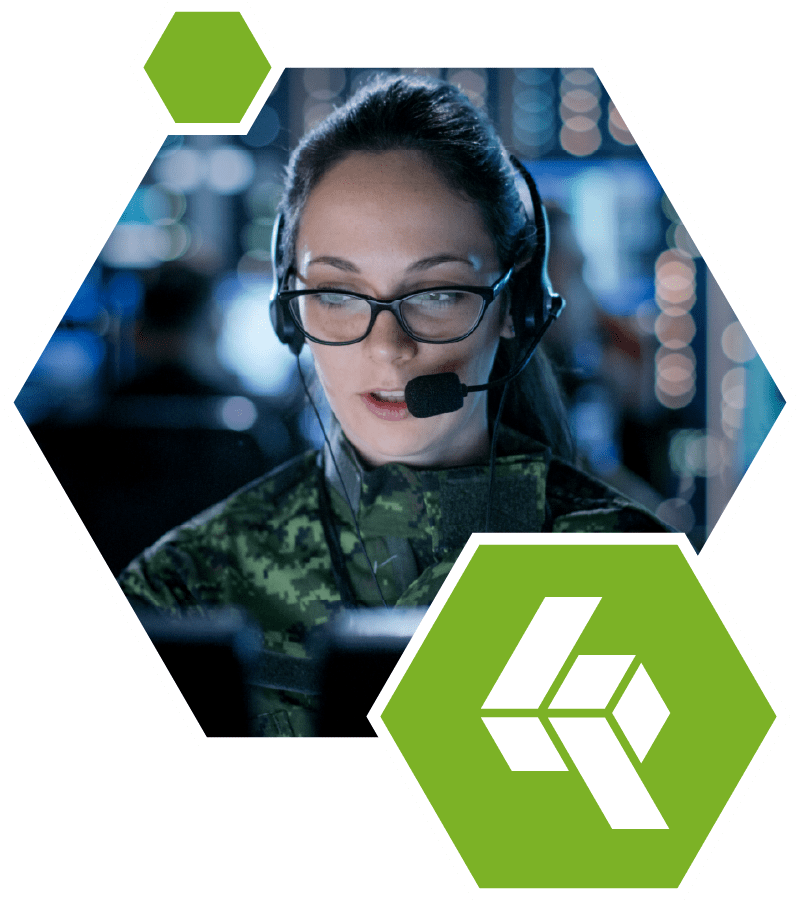 Kojensi Field
Capable of being deployed on ruggardised equipment, Kojensi Field allows military, government, aid and emergency service workers to collaborate in the field.
Frequently Asked Questions
How does Kojensi differ to other services?
Security controls ensure the end user is the custodian of their own data
Kojensi enables users to set rules for access to files and documents, including the security classification, organisation name, and country. Users can only see or access a document or file if they meet those rules set for the document. Users can also set the level of read/write access others can have on workspaces and documents.
Secure co-authoring of sensitive/classified documents
Kojensi allows users to co-author sensitive and classified files, including documents, spreadsheets and presentations. Organisations can use Kojensi to share and co-author documents up to PROTECTED in an accredited cloud-based application, or higher-level documents in an on-premise or private cloud solution.
Distributed administration saves users time and reduces administrative overheads
There are no super users inside of Kojensi, users have complete control and visibility over the documents and files they contribute. Each user is able to set up secure Workspaces and decide the security controls and levels applied to both Workspaces and individual documents. This saves users time empowering them to get started and work straight away.
Is Kojensi only limited to Documents, Spreadsheets and Presentations?
There are no limits to the type of file users can share using Kojensi. This means that any file can be shared securely, for example:
Videos
Images
CAD drawings
PDFs
File creation and co-authoring is only supported for documents, spreadsheets and presentations.
Can Kojensi be used for Export Controlled information?
Kojensi's Export Control Compartments make the management of regulated data easier.  These Compartments allow users to quickly identify Export Controlled information (e.g., ITAR, DEC) and enable content owners to apply the appropriate security tags from a simple to use interface. The simplified creation, management and enhanced auditing of the compartments enables Export Control Managers to streamline the business process for meeting compliance requirements.
Does Kojensi support external guest users?
Kojensi can be used by individuals from any organisation, making it perfect for use within and between Government, Defence, Industry, Universities etc. Kojensi provides all users with a secure place to collaborate.
What makes Kojensi more secure than other file sharing platforms?
Kojensi uses a security methodology called Attribute Based Access Control (ABAC), which enables users to have a greater level of control over how their information is shared and accessed. Attributes (such as the security classification, organisation name, and country) can be added to documents and files, giving the owner of the information full control who accesses it.
Experience Kojensi. Request a Demo.
See how we enable secure, compartmentalized classified document collaboration and sharing.