We're looking for talented individuals to join our team.
Explore careers at archTIS.
Passionate about information security?
Join us.
We're looking to hire people who value:
Professional growth. We aim to hire, develop, and retain the leading team in the cybersecurity market by fostering an environment where you can learn, grow, and prosper.
Customer success. Our success is defined by one thing – customer satisfaction. Each team member has a direct role in supporting and ensuring a successful, long term relationship with our customers.
An entrepreneurial spirit. We're looking for team players that are both hands-on and innovative, and willing to do what is necessary to get the job done right. While startup experience is valuable in this fast paced environment, it's also great if you've held an entrepreneurial role in a larger company.
archTIS has been recognized by Ellect as the most inclusive information security company on the Australian Securities Exchange (ASX), with women represented at every level of its leadership team, earning a three-star rating in Ellect's Gender Equality Rating. 
If you're a talented, experienced, creative professional, we want to hear from you. We offer competitive salaries and a full employee-benefits package. archTIS is an equal opportunity employer, we are culturally diverse and an inclusive organisation, we welcome applications from all individuals.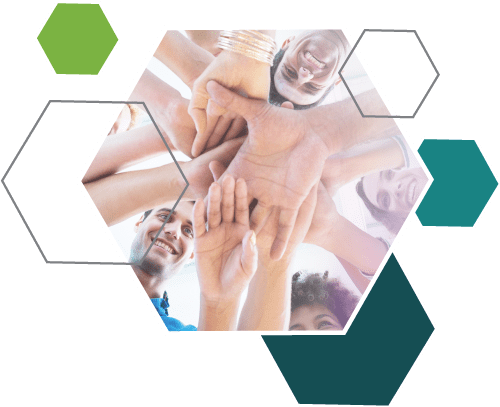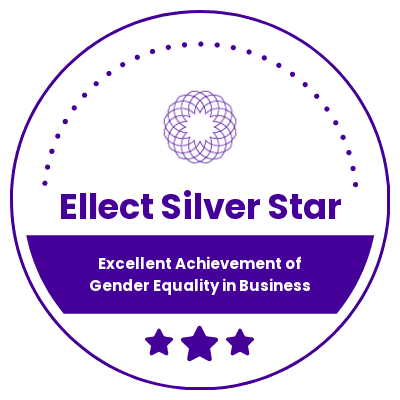 Explore our open positions
First Toggle Closed (Not shown on webpage)
Technical Solutions Manager - US & EMEA - Full Time - Remote
Position Overview
The US and EMEA Technical Solutions Manager is responsible for both pre and post sales of the archTIS product suite. You will work with the Product team to discover, scope and ensure that the value-add solutions that enhance the core product offerings and that they meet client requirements.  You will partner with our sales team to translate the customer's technical questions into solutions with clear benefits.  You will also work closely with our growing EMEA and US Channel Partners to enable their technical and sales teams.  As the Technical Governance and Compliance Product Advisor you will be the SME for internal and external customers on matters relating to building and meeting regulations via the archTIS Product Suite.
Duties & Essential Job Functions
Pre-sales support to help sales clear technical issues to close sales opportunities
Propose solutions to address customers' pain points
Sell against competition features and solutions
Co-maintain with the global TSM group the Azure/M365 based demo environment
Build Solution demos and proof of concepts for customers
Technical Troubleshooting
Client Problem escalation, management, resolution, and follow-up
Support partners with technical enablement and pre-sales engagements
Support internal training and sales enablement
Assist with customer deployments and support
Document user stories and value proposition for future product needs and submit through the process
Participate in acceptance testing of new archTIS product functionality
Support the executive team and Product Management in executing our product vision and roadmap
Provide SME guidance to the product team to refine and strengthen the archTIS product .
Contribute to the creation of documentation for new products and product features, including training, knowledgebase, and marketing materials.
Other duties as required.
Qualifications & Skills
Deep understanding of M365 collaboration platform and infrastructure (SharePoint, Teams, OneDrive, etc.).
Deep Understanding of the Microsoft Purview Information Protection solution including AIP, MCAS and AD CA
Ability to interpret global compliance policies into business rules for policy enforcement within the archTIS Product Suite (eg. GDPR, CUI, CMMC)
Experience with Microsoft Azure
Good presentation and communication skills
Sales orientation and problem-solving skills
Self-starter leading to Team management
Demonstrated relevant experience in software pre-sales and support
Occasional interstate and possible international travel as required
Project Coordinator - Canberra – Permanent Part Time
Position Overview
The Project Coordinator will play a crucial role in our software implementation projects. This position requires a keen understanding of project management principles, excellent communication skills, and the ability to work closely with cross-functional teams to ensure the successful execution of projects. You will be responsible for coordinating project activities, tracking project timelines, and providing administrative support to the Project Delivery Managers. The Project Coordinator will work closely with our Project Delivery Manager to perform various coordinating tasks including schedule and risk management, along with administrative duties such as maintaining project documentation and handling financial queries.
Duties & Essential Job Functions
 Coordinate project management activities, resources and information.
Assign tasks to internal teams and assist with schedule management.
Arrange meetings with internal and external stakeholders on behalf of the Project Delivery Manager.
Prepare meeting minutes and ensure action items are followed through to completion.
Assist with financial administration including invoice and timesheet management.
Collaborate with the Project Delivery Manager to eliminate blockers.
Assist with the development and maintenance of project documentation.
Contribute to governance by ensuring that projects adhere to established standards and best practices. This includes compliance with company policies and procedures, as well as regulatory requirements.
Required Qualifications & Skills
Proven experience as a Project Coordinator or similar role.
Experience in secretariat activities including arranging meetings, agenda setting and capturing meeting minutes.
Excellent, organisational, time management and communication skills, as you'll collaborate with clients and internal teams to deliver results on deadlines.
Familiarity with risk management and quality assurance control.
Strong working knowledge of MS Excel, MS Word.
Knowledge of or ability to learn MS Project, Jira, Confluence.
PMP / PRINCE2 certification is preferred.
Interested in joining our team?
Send your resume to careers@archtis.com and be sure to reference the position you are applying for within the subject.