Secure Classified Information Collaboration for Intelligence Agencies
Kojensi enables Local, National and Global Intelligence agencies to easily and securely collaborate on highly classified information. 
secure Information Sharing for Intelligence Communities
The various local, national and global intelligence communities frequently need to work together in order to form a unified picture of Intelligence activity, both locally and globally. Working with highly classified information comes with risks and challenges, especially when it comes to sharing that information and then collaborating together.
Kojensi Enterprise allows Intelligence Communities to:
Ensure only those who are authorised can view and handle SECRET/TOP SECRET information
Work together on the same intelligence report, without sending multiple versions through corporate email systems
Work with multiple people on secure networks outside of your organisation, all with different compliance requirements
Ensure compliance with each organisations mandated security controls
Share large files easily and quickly, in a highly secure and accreditable environment
Control at a granular level, which intelligence partners want to collaborate together
Challenge
In an ever changing political environment where intelligence agencies are working, not only internally, but with their global counterparts in order to carry out an investigation, traditional information sharing platforms are too rigid and slow to meet the current landscape. Information is needed to be shared quickly at different security classification levels, but each global intelligence agency has different security classifications and clearance levels. As such, each partner needs a way to control access to information, while ensuring only authorised partners and personnel can view their documents and files.
Solution
By implementing Kojensi Enterprise the agencies can quickly set up shared Communities of Interests with the ability to host, and control access to, relevant intelligence information of varying security levels (TOP SECRET and below) and invite all authorised users in to share and collaborate on the information required to develop the unified picture of Intelligence activity.
By taking a data-centric security approach, each files' attributes, including security classification, organisation and country releasability, determine who is able access, edit and download, giving the information owner complete control over their own information. Kojensi's global security classification equivalency model also allows each countries to determine the security classification equivalency with their intelligence partners, allowing them to share information even with non-traditional partners.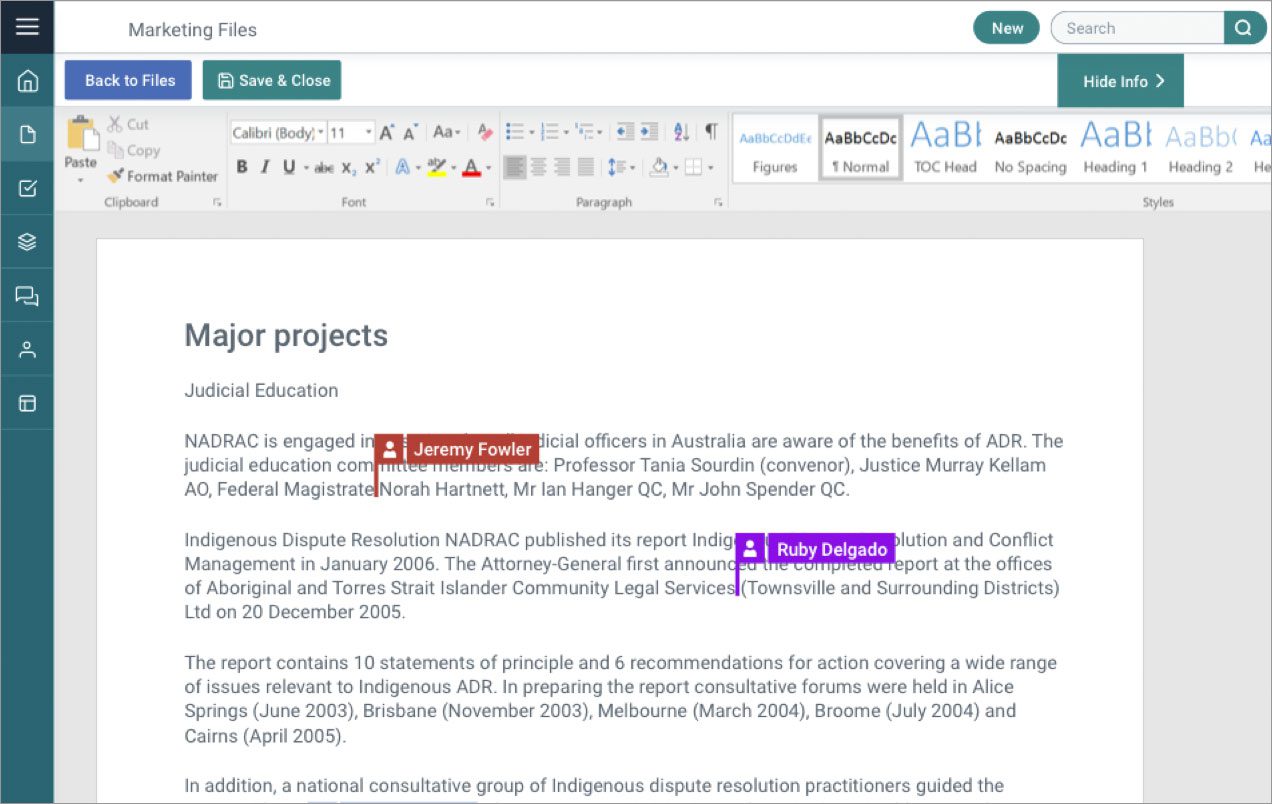 Securely share and co-author large files between intelligence communities
When timely and accurate information is needed in the field, information owners can share, co-author and collaborate on large documents in real time, making sure the latest intelligence information is ready and available to access.
An integrated content and records management system means you always have access to all versions of files, while ensuring compliance with privacy and compliance regulations.
Empower users to share classified information simply and easily
Unlike other information sharing platforms, the Kojensi Enterprise gives the power of sharing to your information custodians, not your ICT staff.
Users are empowered to set the terms and conditions on how and to who information is shared, by attributes including organisation, classification and nationality, ensuring only the right people have to access the right information at the right time. Additional attributes can be added to suit specific requirements.
Users can then create Community of Interest's in seconds and invite new partners to join within minutes, knowing they'll only have access to files that they are entitled to.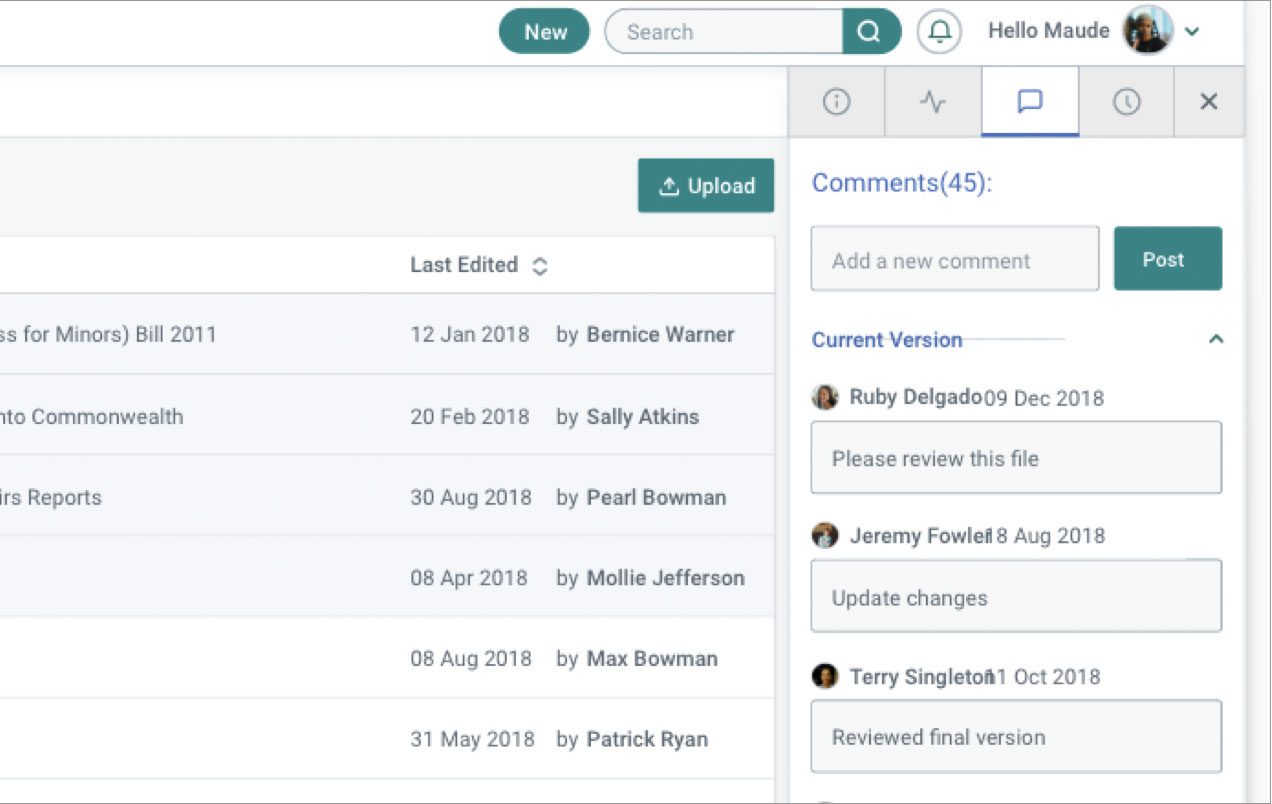 Comment on, discuss and track changes
Files can be commented on, discussions can be had within the workspace, and with Kojensi's integrated Content and Records Management platform, all file changes are fully version controlled and tracked.
Result
Kojensi is an accreditable multi-level secure information sharing and document collaboration platform designed for intelligence community engagement to ensure only authorised parties can access and manage highly-classified material. Intelligence communities can work together on classified information of varying levels, all within a secure and extensible platform. A full audit trail, version control and tracking ensures all parties work on the most up-to-date document, with all previous versions saved and easily accessible at any time. All partners control how and with whom their information is shared, ensuring classified information stays safe.
Kojensi enables intelligence communities to securely share highly classified information with local and global partners
Available in a public or private cloud or, on-premise or in a field-deployable appliance