trusted to safeguard the world's most sensitive information

Sensitive and Classified Information, Shared Securely
archTIS solutions apply and enforce dynamic, policy-driven access controls that leverage both user and data attributes to ensure your users and partners access, share and collaborate on sensitive, classified and top secret information—securely.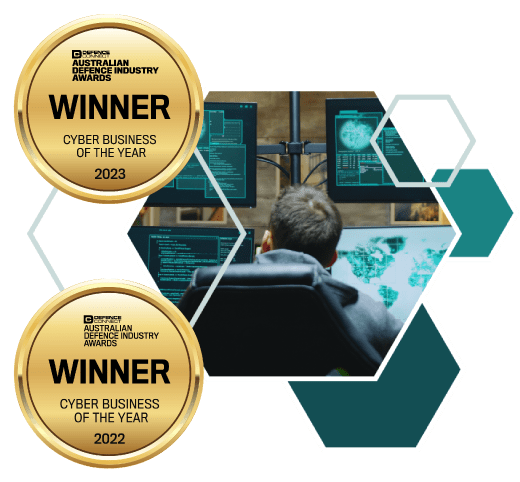 EXPLORE ARCHTIS data-centric INFORMATION SECURITY PRODUCTS

NC Protect for
Advanced Information Protection for
Microsoft Applications
Add granular policy-based control over how information is shared, accessed & used to your
Microsoft 365 & on-premises file sharing apps.
Discover, secure and audit sensitive information in SharePoint, Teams, OneDrive, Exchange, Office, Nutanix Files, and Windows file shares
Use a single set of data-centric access and protection policies across on-premises, cloud and hybrid environments.
Control how files, messages and chat information is shared, accessed and used dynamically based on data and user attributes at the time of access. 
Prevent data loss with dynamic file security and unique features such as a secure read only file viewer, dynamic security watermarks, file obfuscation, ribbon trimming rules and more.
Automatically encrypt or quarantine docs when required. Track and audit access to sensitive data. 

KOJENSI FOR
Sharing Sensitive & Classified Files Securely
Implement compartmentalized military-grade classified information collaboration & file sharing with the Kojensi platform.
Accredited SaaS or on-premises platform provides secure, compartmentalized collaboration out of the box saving time and money.
Securely share sensitive and classified data with people inside and outside your organization. 
Allow multiple people, across different locations, organizations and security clearances to securely work on documents together in real time.
Provide audit details on the secure sharing of sensitive/classified documents between organizations.
Replace encrypted emails and USB drives, or safe hands for improved security and productivity.
Designed to secure access to and sharing of the world's most sensitive and classified information
Secure Document Collaboration
Allow internal and designated external users to share and collaborate on information up to TOP SECRET with our accredited platforms.
Data-centric
Zero Trust
Get granular, real-time control over how information is accessed, used and shared based on both file and user attributes.
Multi-Level Security
We use the industry leading Attribute-Based Access Control (ABAC) methodology for differentiated access to information at all security levels.