Microsoft 365 & SharePoint Encryption
Automate data encryption and protection for Microsoft 365 & SharePoint files and Exchange emails
Why use encryption to improve data security in Microsoft 365 environment?
Encryption of sensitive data is a vital aspect of data security and compliance, especially with the surge in the remote workforce that still require access to this critical business information outside of the normal security borders. There are several points to keep in mind when considering encryption of your M365 and SharePoint documents, files and emails; especially highly sensitive or regulated data such as personally identifiable information (PII), protected health information (PHI), intellectual property (IP), M&A and Board documents:
Encryption ensures that your data stays protected in case of a malicious attack, leak or the accidental sharing of a document.
The ability to identify, control and encrypt sensitive data is mandatory to meet certain compliance regulations (e.g., GDPR/PII and HIPAA/PHI).
You should have dynamic fail-safe processes in place to encrypt highly sensitive, regulated or classified files shared via email.
Dynamic data classification can be leveraged to set proper access permissions and encrypt sensitive or regulated data using tools like NC Protect.
Get Dynamic Data Encryption
Ensure that your organization's business-critical data is protected according to your business regulations and applicable regulatory policies. NC Protect adds granular access and protection controls to business-critical content in Microsoft 365 applications by utilizing the attribute-based access control (ABAC) and data protection policies.
While dynamic classification and access control are NC Protect's first line of defense, when paired with Azure RMS or NC Encrypt, if a sensitive document that requires encryption is identified, it can encrypt the content immediately – limiting the audience to only credentialed users. In addition, the contents of an email and attachments sent through Exchange can also be encrypted automatically with NC Protect.
KEY BENEFITS FOR MICROSOFT 365  & SHAREPOINT ENCRYPTION WITH NC PROTECT
Enables compliance with GDPR, CCPA, HIPAA and other privacy regulations with encryption and access control.
Secures highly sensitive and classified documents.
Adds compliance without user impact by utilizing your existing Microsoft applications and user processes.
Centrally controlled and granular security policies alleviate dependency on user behavior.
For added key management security and flexibility, the optional NC Encrypt module provides connectors to third party key management platforms so customers can easily leverage existing encryption investments.
Quick and easy to configure and maintain from within the centrally hosted NC Protect policy management portal.
Agentless design means there is no endpoint software to be installed and maintained, or endpoint policies to update.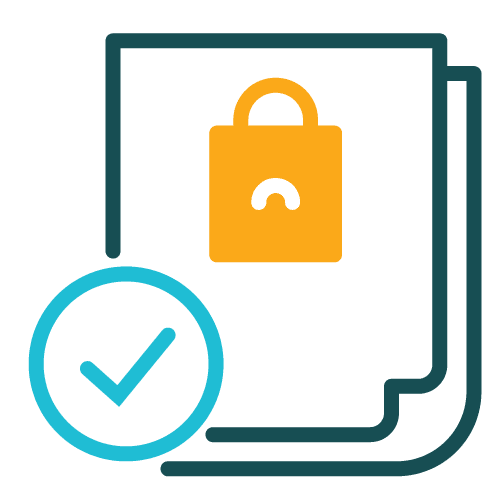 ​Let's Get the Conversation Started
Learn how to leverage NC Protect for Microsoft 365 and SharePoint encryption paired with dynamic access and security to proactively protect sensitive information.