In honor of International Women's Day we asked the amazingly talented women on the archTIS and Nucleus Cyber teams about being a woman in tech. From marketing to development leads, the women of archTIS talk about their important roles, experiences, and offer advice to young women considering a career in technology and cybersecurity.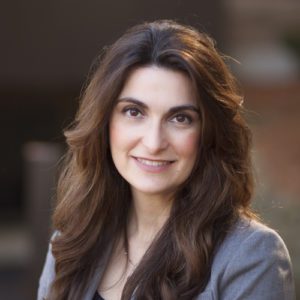 Irena Mroz, Chief Marketing Officer, archTIS and Nucleus Cyber
What is your role at archTIS?
I am the CMO of archTIS and our subsidiary Nucleus Cyber. I am responsible for defining the company's branding and messaging, demand generation and public relations. I've been in the B2B technology space for over 20 years helping companies clearly articulate their story to build market awareness and demand.
While I didn't start out in technology, I took a job with a software start-up many years ago and to my surprise found out that I was very technically minded. I have developed a real passion for cybersecurity. I've been able to fuse my creative and written skills with my understanding of software and cybersecurity. It's been very helpful in that my role is to educate the market about the challenges and pitfalls of security and how technology can help solve them.
Why is it important to you to be a woman in tech?
It's important for me to serve as a role model for the women of the future. I was interviewed by 'Cyberwork with Infosec' on insider threats and being a woman in tech. I was moved by a young woman finishing up her cybersecurity degree who reached out after listening to the podcast to say I eased her fears about being able to find success as a woman in the field. We need to let our daughters know that careers in tech are an option and not to be afraid to take that path.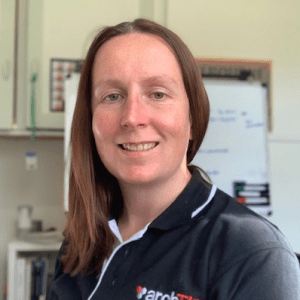 Kristen Argent, Development Team Lead / Senior Developer, archTIS
What is your role at archTIS?
I am the Development Team Lead / Senior Developer for archTIS. My role primarily involves managing and working with a team of application developers and testers to support and improve the Kojensi platform. I have been working in the tech space for around 16 years in a variety of areas from Business Analysis through to architecture, design and of course development. I enjoy understanding complex technological problems and helping turn ideas into functional solutions.
What advice would you give young women considering a career in tech?
My advice to young women who are considering a career in tech is to never be afraid to ask questions or provide input into conversations and always trust your instincts and have confidence in your abilities, many times decisions are made purely because the most confident person in the room spoke up – let that person be you.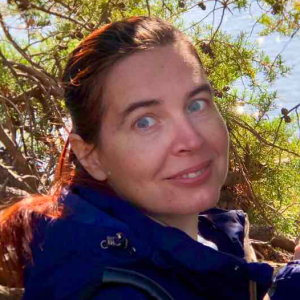 Anna Anufiyeva, Software Engineer, archTIS
What is your role at archTIS?
I am a software engineer in archTIS who can speak English, Russian and Ukraine. I am proud to say that I have thorough expertise in the ICT technical areas and a Computer Science tertiary qualification. The different operating systems (UNIX, Windows), programming languages (procedure, functional, object-oriented and scripting) and network communication infrastructures had been integral parts of my academic studies in the Sevastopol State Technical University in Ukraine.
However, I continually extend my professional knowledge.  I have completed my Master Degree in Business Informatics at the University of Canberra in 2016, particularly interested in "Information Security" and "Introduction to Cybercrime " subjects. My postgraduate studies enhanced my competence in the usage of Could Computing in Business. I like to work at archTIS due to fact that my tasks are related to researching and developing something new in the field of application security.
What made you choose tech as a career path?
Since I was a kid, I took electives in Computer Science and found it easier for me to solve complex, intricate math problems than to write long essays. Therefore, at the end of the graduation class, I had no doubts to apply for computer science and do not regret it.