We are excited to share that Nucleus Cyber has joined the Nutanix Elevate Technology Alliance Partner Program. Our NC Protect solution received Nutanix Ready AHV Validation to provide dynamic data discovery, classification and security for the real-time protection of sensitive information in Nutanix Files.
NC Protect Now Offers Data Discovery, Classification and Security for Sensitive Information in Nutanix Files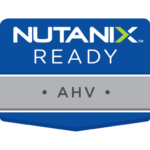 Nutanix Files provides single pane of glass management simplicity, software defined flexibility, and deep analytics intelligence to meet the modern challenges organizations face around file data. Nucleus Cyber's NC Protect data-centric security solution is now validated as a Nutanix Ready AHV to provide Nutanix Files users with the ability to dynamically discover, classify and secure sensitive data to ensure secure collaboration and meet regulatory compliance.
In addition to discovery and classification capabilities, NC Protect for Nutanix Files dynamically controls access to business-critical content and restricts how authorized users can share it and with whom, based on real-time comparison of user context and file content to enforce data governance and security policies. NC Protect provides unmatched information protection capabilities to prevent accidental sharing, data misuse and loss, while maintaining a simple and intuitive user experience that empowers customers to start securing information in hours, not days or weeks.
"Our client's top priority, especially in the age of remote work, is to protect sensitive data stored and collaborated in Nutanix Files," said Jayson O'Reilly, General Manager at Atvance Intellect. "Using NC Protect, customers can prevent unauthorized access to or sharing of sensitive documents in Nutanix Files. They can also leverage those same protections in other file shares and collaboration systems, such as Windows file shares, Office 365, and Microsoft SharePoint, all from the NC Protect platform to centrally manage data security."
Achieving Nutanix Ready validation marks the first stage of our partnership with Nutanix. Nutanix Files customers can confidently deploy our solution to ensure sensitive data is properly identified and secured to prevent accidental sharing and data breaches caused by negligent and malicious users.
Join us at the .NEXT Conference Next Week
To launch the partnership, Nucleus Cyber will be exhibiting at the virtual .NEXT Conference as a Bronze sponsor next week (September 8-11). Visit our virtual booth to learn more about the integration and register to win a pair of AirPods Pro.