Identifying The Top Insider Threats to Data Security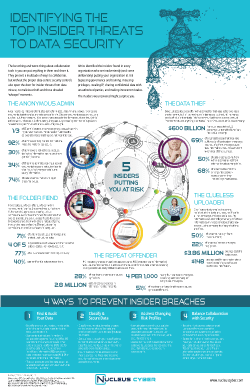 The best thing and worst thing about collaboration tools is you can put anything in them and share it. They present a multitude of ways to collaborate, but without the proper data-centric security controls also open the door for insider threats from data misuse, to malicious theft and those dreaded 'whoops!' moments.
We've identified the insiders found in every organization who are inadvertently (and some deliberately) putting your organization at risk bypassing governance and training, misusing privileges, stealing IP, sharing confidential data with unauthorized parties, and making innocent mistakes.
The insiders we uncovered might surprise you.