Award of Ellect's Silver Star for Gender Equality marks the Company's rare achievement in the cybersecurity industry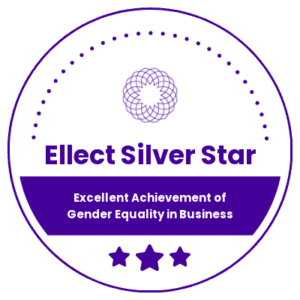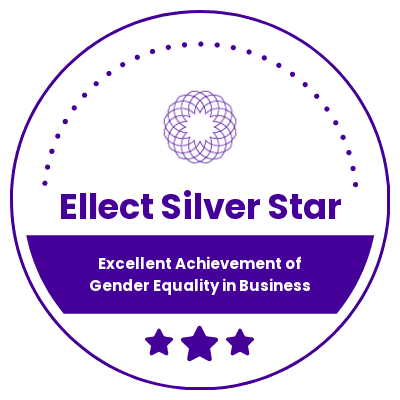 Canberra, Australia — archTIS Limited (ASX:AR9, OTCQB:ARHLF), a global provider of data-centric software solutions for the secure collaboration of sensitive information, has been recognized by Ellect as the most inclusive information security company on the Australian Securities Exchange (ASX), with women represented at every level of its leadership team. The company has earned a remarkable three-star rating in Ellect's Gender Equality Rating. This is a rare achievement in the cybersecurity industry where only a quarter of the global workforce are women.
The Ellect Silver Star for Excellent Achievement of Gender Equality in Business acknowledges that archTIS actively supports gender equality in their board and senior leadership team. Ellect is a platform dedicated to empowering companies to create a more inclusive and diverse workplace. They provide tools and resources to help businesses measure and improve their gender and diversity initiatives, as well as recognise and celebrate those who are leading the charge.
Ellect's recent gender equality research includes a new bestselling book: "From Bias to Equality: How business leaders can drive innovation, success and profitability by embracing true gender balance." archTIS is one of 10 ASX companies out of 98 identified that is profiled in the book for its gender equality achievements. Gender diversity is an important goal for ASX-listed companies under the Corporate Governance Principles and Recommendations. In addition to well-documented business benefits, recent trends point to institutional investors providing greater interest in and capital to diversity leaders as it is a signal of a well-run organisation.
Daniel Lai, Managing Director and CEO of archTIS, said, "We're immensely pleased to be recognised by Ellect for our diverse team. We believe the unique perspectives that diversity brings to our business make us stronger, more competitive and a great place to work. We're proud to be setting an example for ASX-listed companies looking to reap the rewards of fostering more diversity in the workplace."
Ellect's founder, Sandra D'Souza, recently authored the bestselling book "From Bias to Equality" lauding the importance of gender equality, especially at decision-making levels, and the positive effects it can have on a business.
"The focus of my book and research is to prove that equality in the workplace leads to positive business outcomes including greater innovation and profitability," said D'Souza. "The glass ceiling remains in place for women, despite the fact that women can often bring diverse perspectives to organisations that will help them grow. One of the best ways to make the case is to highlight the many businesses that recognise the value women bring and how these organisations are thriving as a result. archTIS is a great example of this process in action – showing there are now many more options for intelligent, qualified women to become leaders in what are currently male-dominated fields. The value women will bring to these organisations is immense."
For archTIS, this recognition is not only an endorsement of their approach to diversity and inclusion but also a validation of their commitment to fostering a productive and innovative environment for all employees.
About archTIS Limited
archTIS Limited (ASX:AR9, OTCQB:ARHLF) is a global provider of innovative software solutions for the secure collaboration of sensitive information. The company's award-winning data-centric information security solutions protect the world's most sensitive content in government, defence, supply chain, enterprises and regulated industries through attribute-based access and control (ABAC) policies. archTIS products include Kojensi, a multi-government certified platform for the secure access, sharing and collaboration of sensitive and classified information; and NC Protect for enhanced information protection for file access and sharing, messaging and emailing of sensitive and classified content across Microsoft 365 apps, SharePoint on-premises, Nutanix Files and Windows file shares. For more information visit archtis.com or follow @arch_tis.