MISA membership demonstrates long-term commitment to Microsoft relationship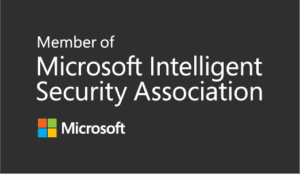 Canberra and Boston – archTIS, a global technology provider of innovative solutions for secure collaboration of sensitive information, today announced it has become a member of the Microsoft Intelligent Security Association (MISA) to defend customers against increasingly sophisticated, fast-moving threats. The collaboration makes it even easier for customers to discover and enable integrations with Microsoft 365 applications and Microsoft Microsoft Sentinel to support their data security needs, with archTIS' solutions listed in the MISA partner catalog.
Kurt Mueffelmann, Global COO and US President of archTIS, said, "Our membership in MISA deepens our long-standing relationship with Microsoft and commitment to customer security." He continued, "NC Protect's integration with Microsoft 365 and Microsoft Microsoft Sentinel use Microsoft's core security and augment it with granular, data-centric security and unique capabilities using Microsoft Information Protection labels and enabling upstream actions with Microsoft Sentinel to enhance data security and protect against threats."
The combined data protection capabilities of Microsoft and archTIS' NC Protect product enable granular attribute-based access control (ABAC) and protection of sensitive information across Microsoft applications in the cloud, on-premises and hybrid environments.
Maria Thomson, Microsoft Intelligent Security Association Lead, said, "The Microsoft Intelligent Security Association has grown into a vibrant ecosystem comprised of the most reliable and trusted security software vendors across the globe. Our members, like archTIS, share Microsoft's commitment to collaboration within the cybersecurity community to improve our customers' ability to predict, detect, and respond to security threats faster."
NC Protect's core Microsoft integrations for delivering dynamic, data-centric security include:
Microsoft Information Protection: NC Protect uses key Microsoft Information Protection (MIP) capabilities to provide fine-grained, data-centric security for collaboration in Microsoft 365 applications including Teams, SharePoint Online, OneDrive, Office, Exchange Online and Yammer, as well as SharePoint on-premises. By combining MIP sensitivity labels with NC Protect's dynamic ABAC-based policies, customers will benefit from unique capabilities that expand protection and control of information access, collaboration and sharing.
Microsoft Sentinel – The new NC Protect Data Connector for Microsoft Sentinel easily ingests user activity and protection logs and their associated "events" from NC Protect into Microsoft Sentinel to analyze the data at cloud scale, as well as trigger holistic alerts and remediation actions alongside the dynamic and real-time access controls of NC Protect.
About archTIS
archTIS Limited (ASX:AR9) is a global provider of innovative software solutions for the secure collaboration of sensitive information. The company's award-winning data-centric information security solutions protect the world's most sensitive content in government, defence, supply chain, enterprises and regulated industries through attribute-based access and control (ABAC) policies. archTIS products include Kojensi, a multi-government certified platform for the secure access, sharing and collaboration of sensitive and classified information; and NC Protect and the cp. suite of products for enhanced information protection for file access and sharing, messaging and emailing of sensitive and classified content across Microsoft 365 apps, Dropbox, Nutanix Files and Windows file shares. For more information visit archtis.com or follow @arch_tis.