Kojensi demo draws highest numbers at Tech in Gov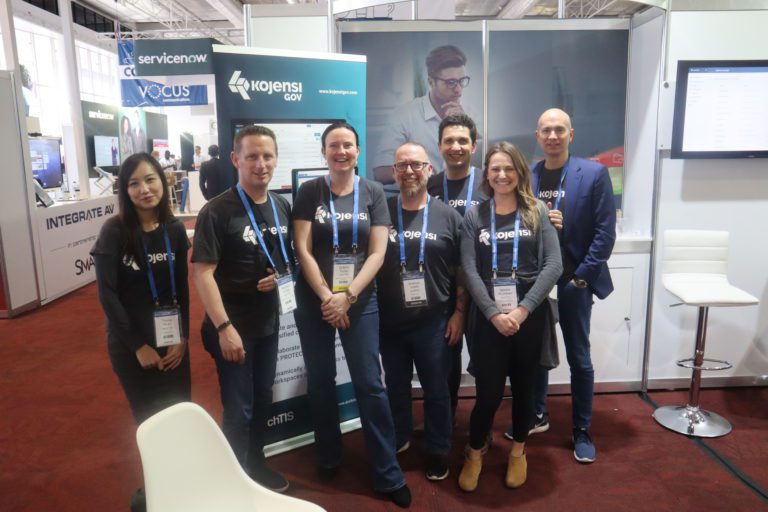 Last week, the archTIS team attended Tech in Gov to demonstrate the key features of Kojensi Gov's Alpha release. This was the first time the product was presented to large public audiences, and the pressure was on. Debbie and Martin Tucek took to the stage in the middle of the exhibition hall, and walked the audience through a series of use cases from collaborating within and between agencies, companies and contractors, to collaboration across international borders.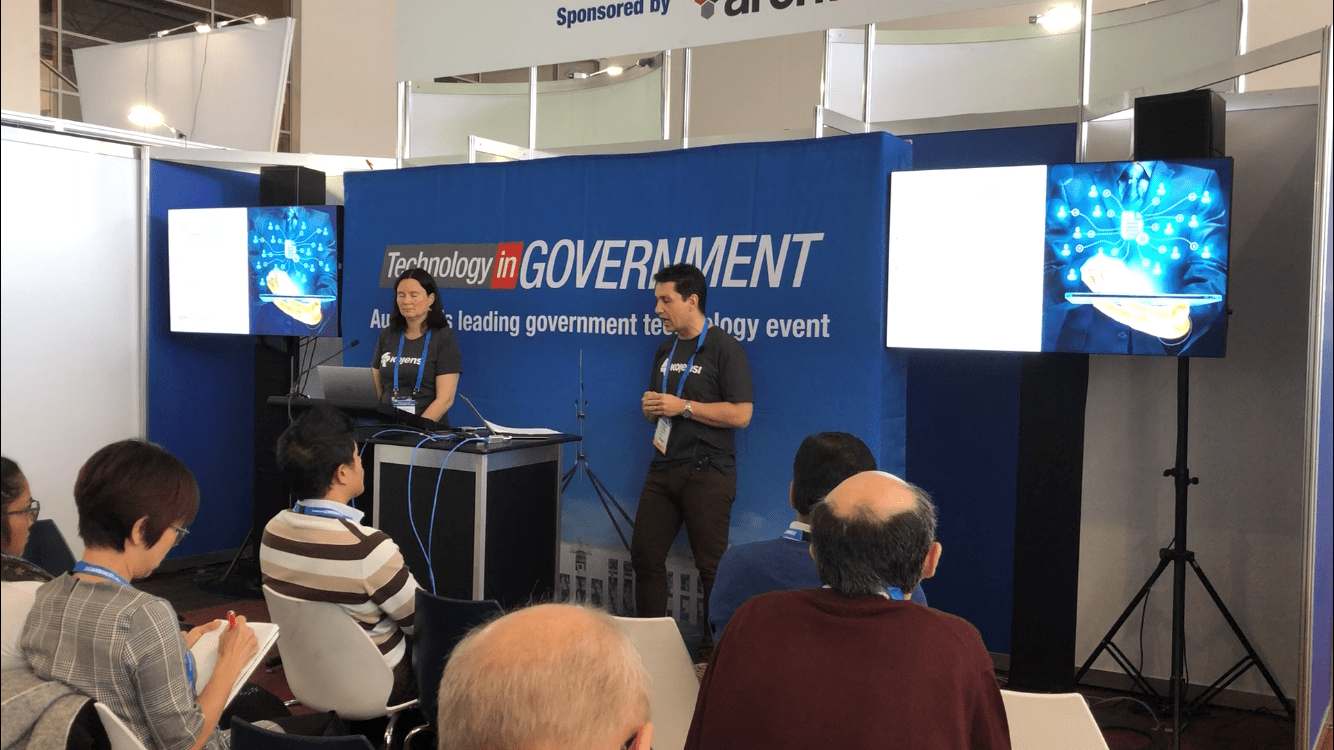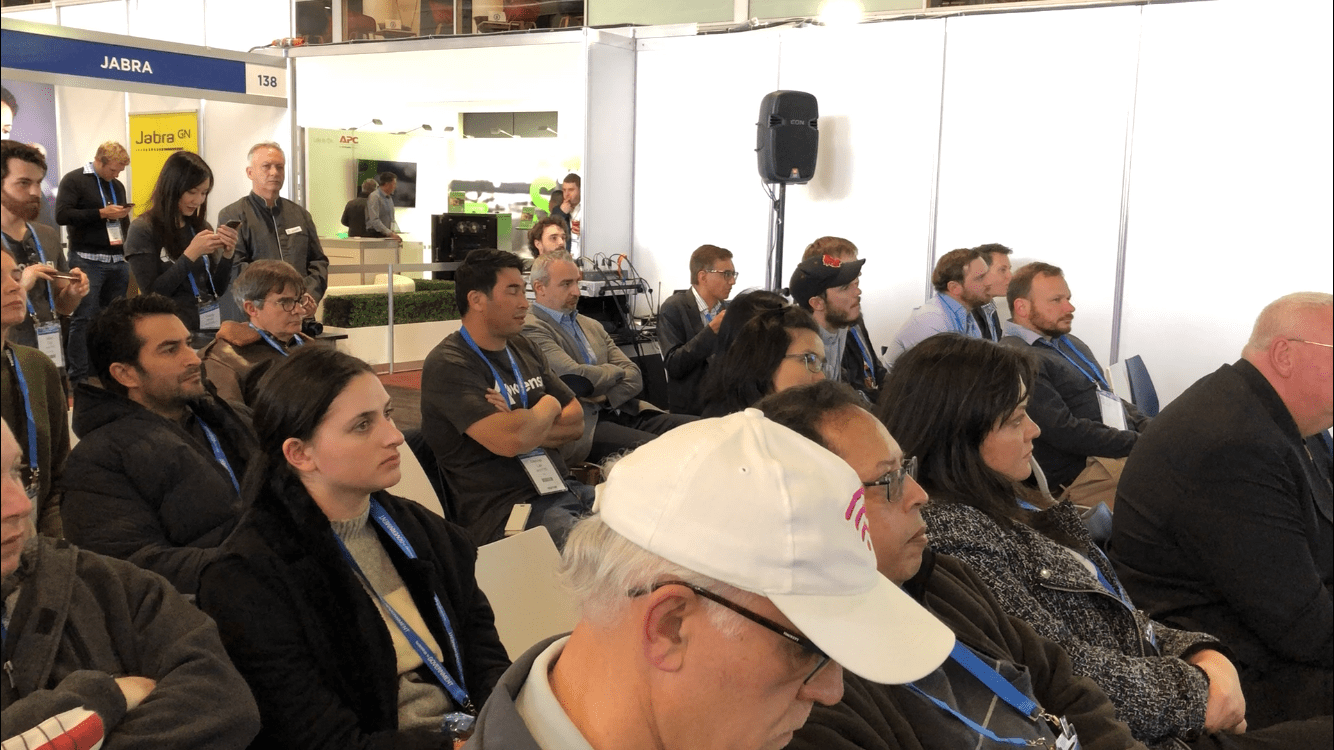 Taking place each day, the Kojensi Gov demonstrations were the most widely attended. Attendees ranged from those in public agencies to private organisations and beyond.
Andrew, archTIS' senior tester, gave one-on-one demonstrations inside the booth. Attendees were able to hear use cases and see how Kojensi Gov can help to solve their problems in opening up a more collaborative and efficient work environment, whilst maintaining high levels of security for classified content.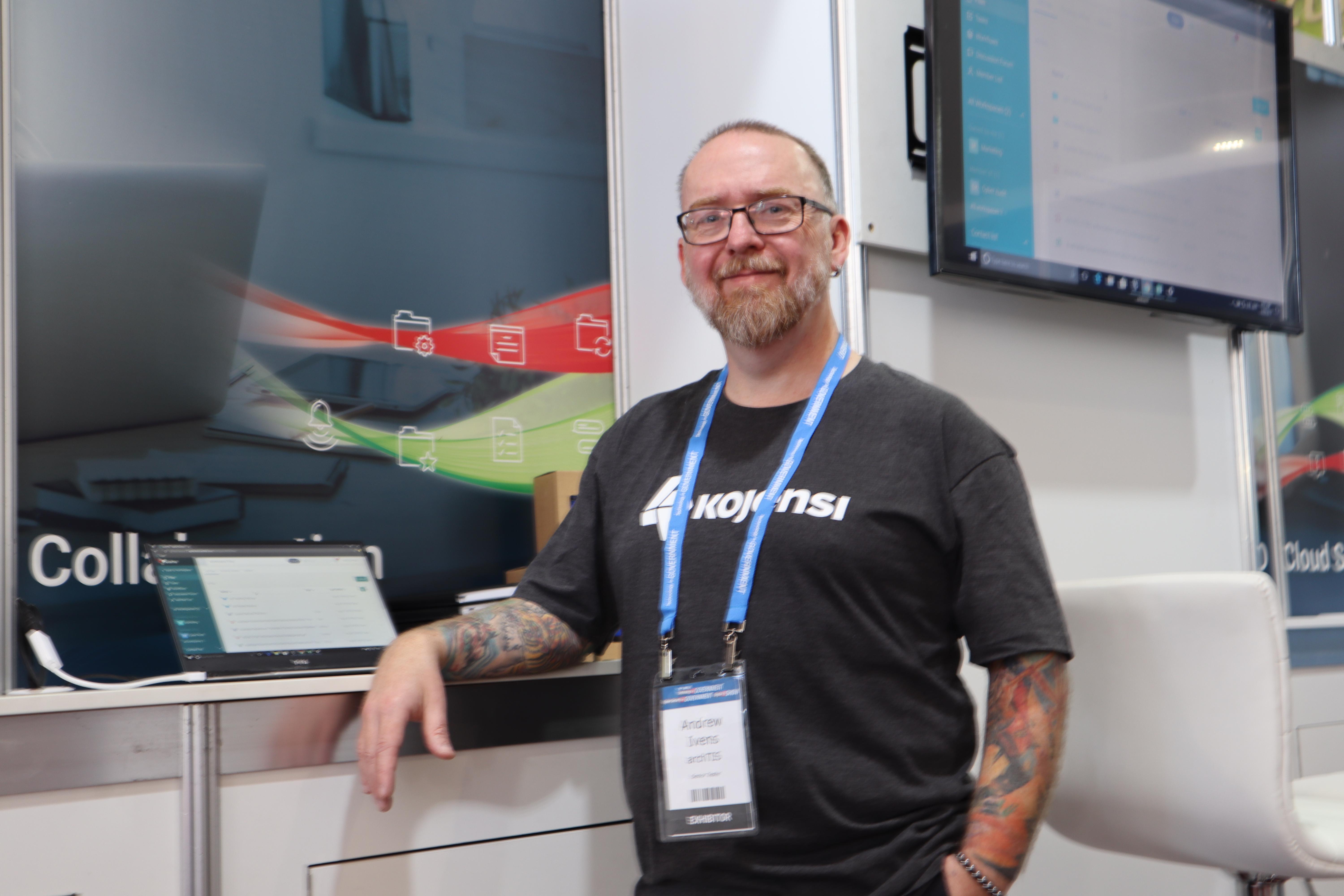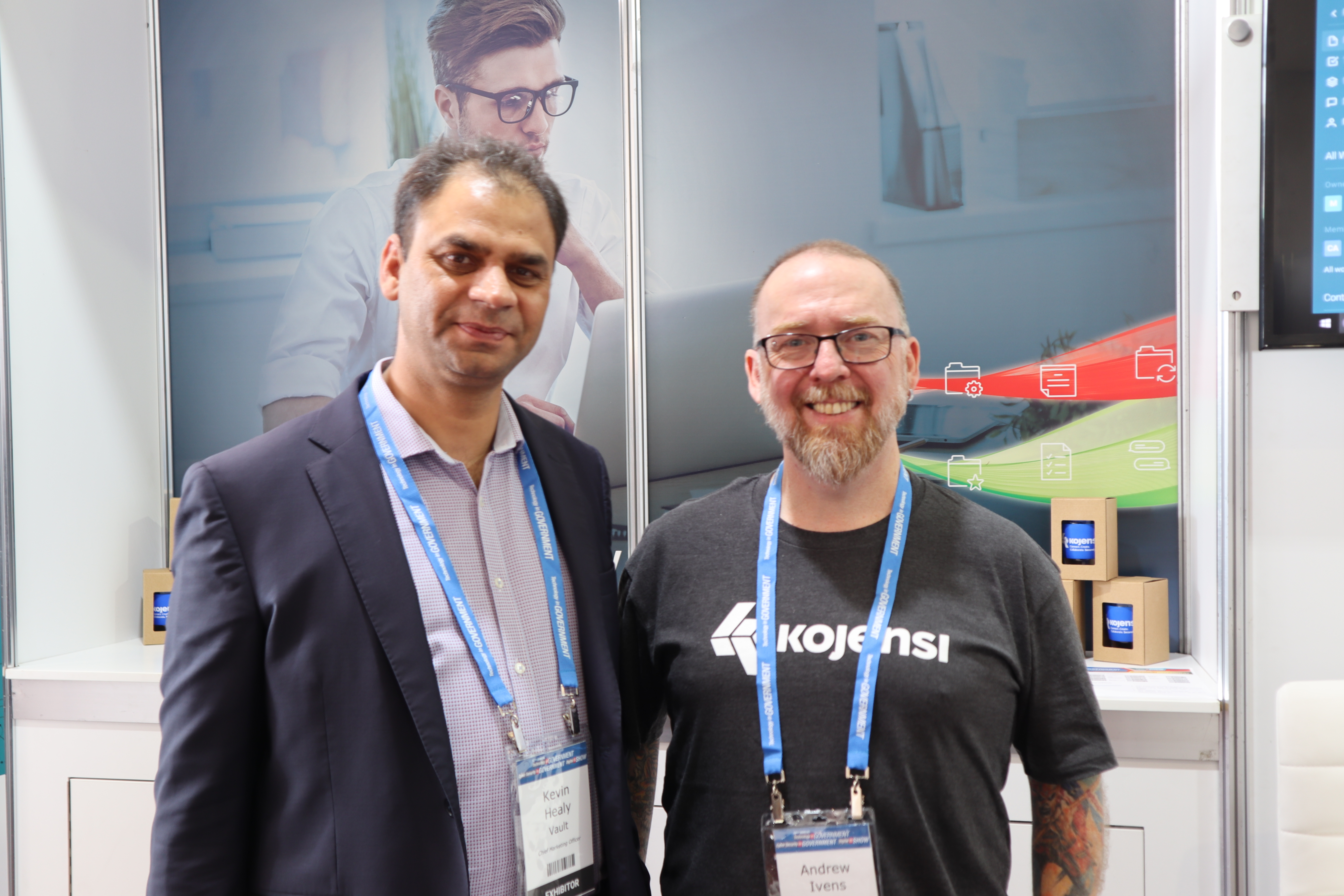 It was a very successful two days for archTIS, with many exciting discussions had.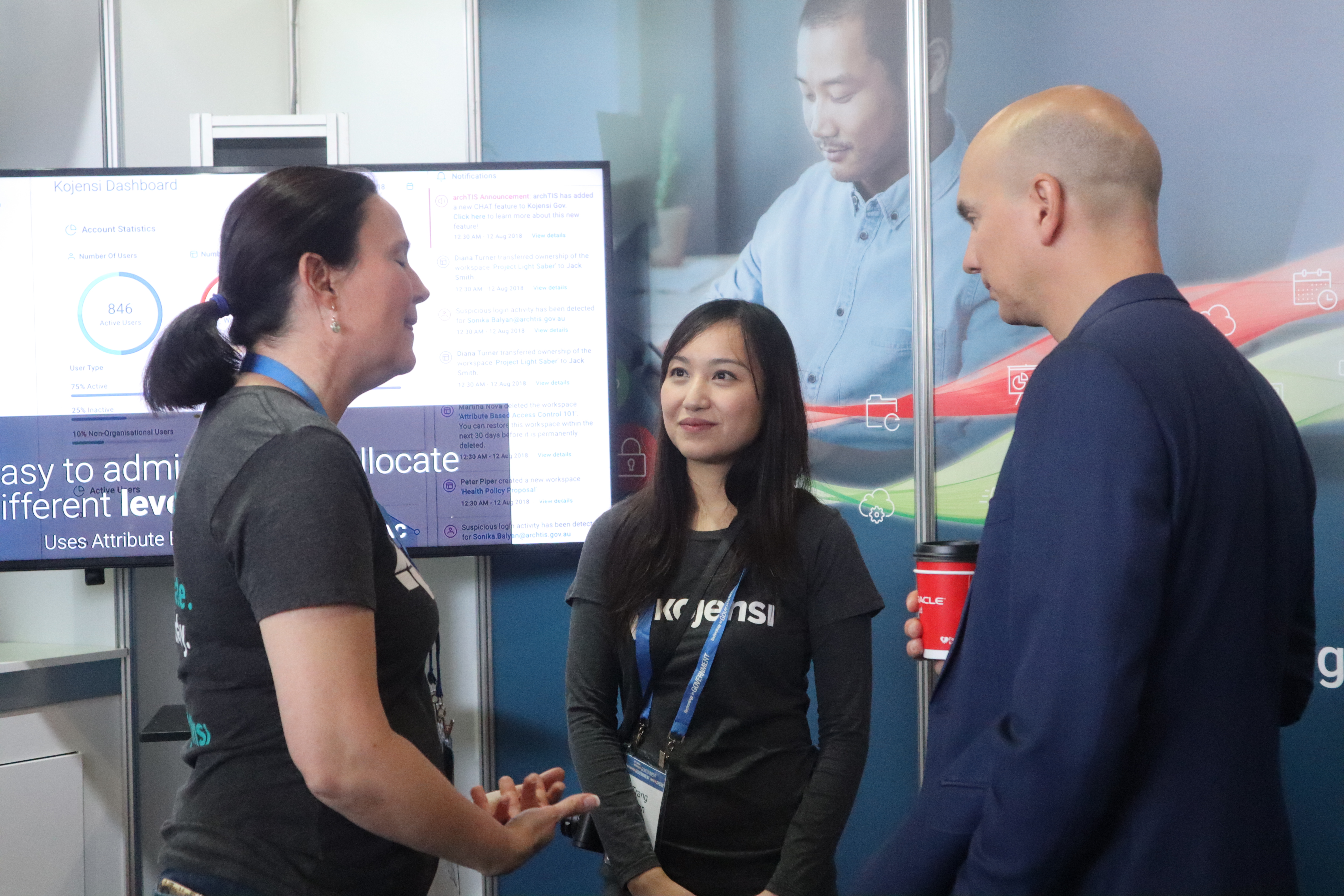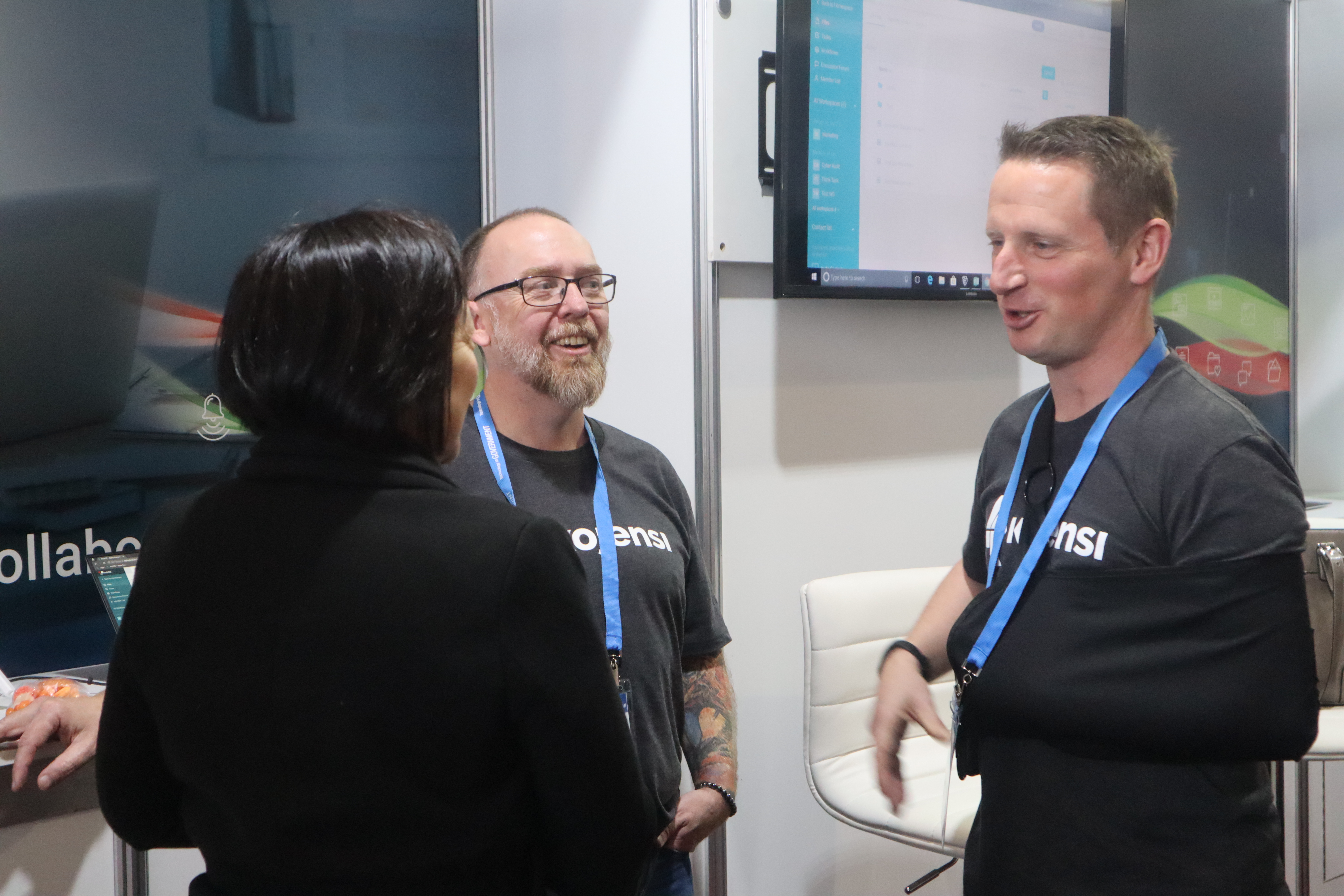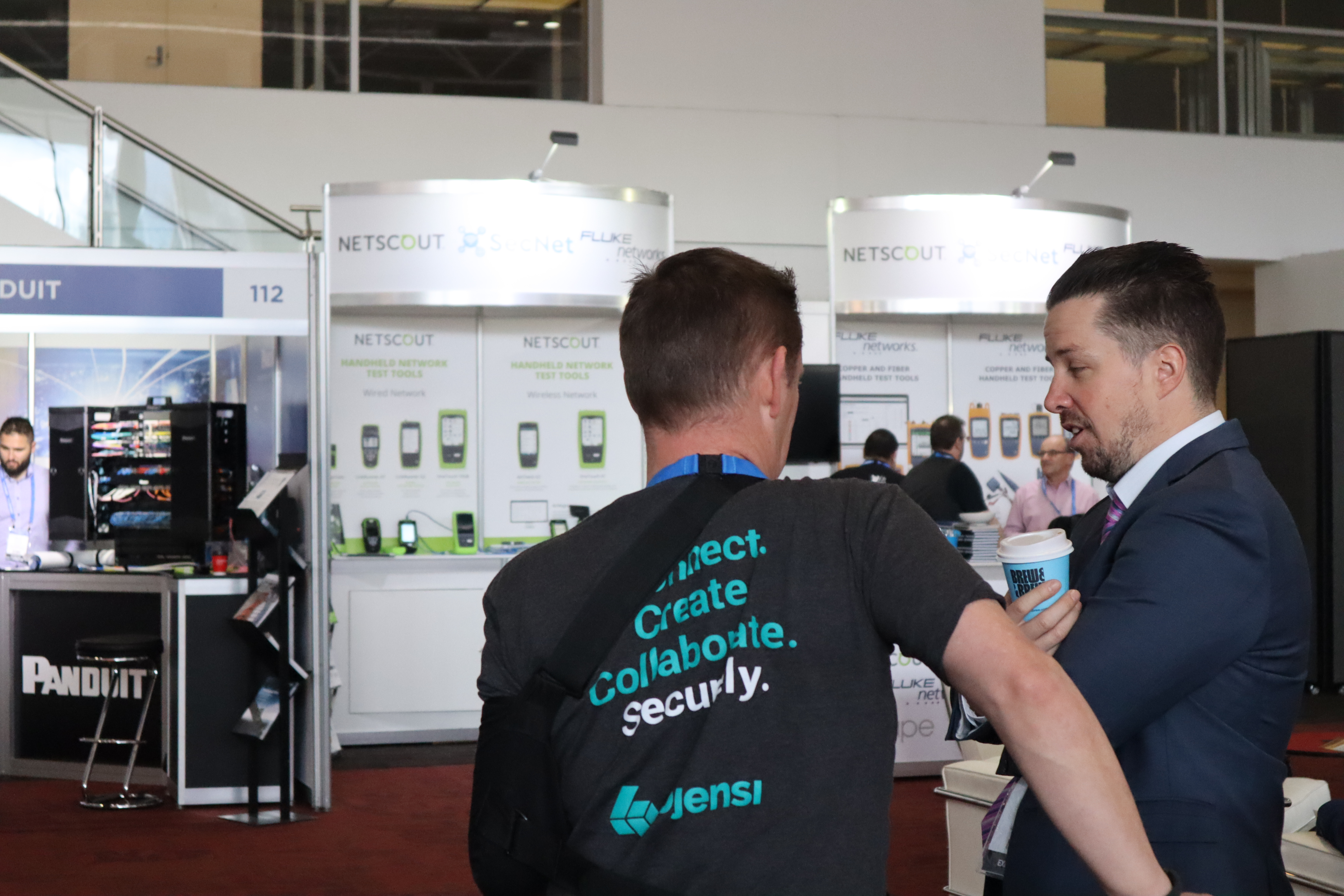 We look forward to attending the upcoming MilCIS conference in November, and will be working towards Beta for Kojensi Gov in the coming months. For more information regarding Kojensi Gov please visit the product site. To express your interest in becoming a Beta client, or to learn more about this opportunity, please contact us.