Leading industry analyst firm awards NC Protect high marks for enabling data-centric security to facilitate virtual collaboration in Microsoft applications and file shares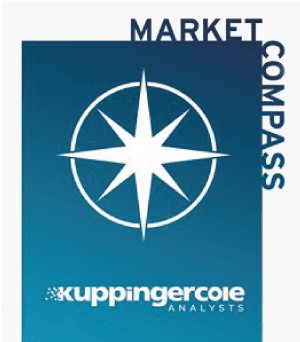 CANBERRA, AUS – archTIS, a global technology provider of innovative solutions for secure collaboration of sensitive information, today announced it has been awarded high marks across every category of the KuppingerCole 2022 Market Compass Report: Secure Collaboration for its ability to enable data-centric security to facilitate virtual collaboration in Microsoft collaboration applications and file shares.
Anne Bailey, Senior Analyst at KuppingerCole, said, "The Compass Report evaluated data-centric security solutions that apply protection that travels with the data wherever it travels and is used. This is a significant technology shift from purely restrictive protection like DLP solutions, or protective additions like encryption. While these solutions remain relevant, they transition to being supportive tooling or components of the more flexible, interoperable, and therefore even more secure solutions such as NC Protect in the Secure Collaboration market space."
NC Protect was awarded strong ratings from global analyst firm KuppingerCole in all 5 evaluation categories of the Secure Collaboration Market Compass Report including Security, Deployment, Interoperability, Usability and Market Standing. The product strengths were noted for its seamless integration with Microsoft, no download required for endpoints or additional accounts for users, advanced classification and protection capabilities, proprietary encryption and key management solution to supplement MPIP, ability to ingest third-party classification/labels, and the fact that it that does not require users to complete extra steps in order to secure information.
"It's fantastic to see KuppingerCole give NC Protect high marks in its first review in a Market Compass report. The report highlights the trends and specific requirements that today's customers require to ensure secure collaboration," said Daniel Lai, Managing Director and CEO, archTIS. "The report validates our data-centric approach to protect against accidental and malicious data loss stemming more effectively from employees, contractors and guests – which is an inevitable consequence of using modern collaboration tools. NC Protect makes it possible to reap the productivity rewards they afford without sacrificing information security."
NC Protect discovers, classifies and secures unstructured data including files, messages and chat content. Access and security are dynamically adjusted based on real-time comparison of user context and file content using attribute-based access control (ABAC) and protection policies to make sure that users access, use and share files according to an organisation's business and compliance policies. NC Protect leverages the Microsoft technology stack, giving it native integration with SharePoint online and on-premises, Teams, OneDrive, Yammer, Exchange, Windows File Shares, Dropbox, and Nutanix files. It offers the same core functionality with on-premises, cloud, or hybrid deployments.
About the Secure Collaboration Market Compass Report
KuppingerCole, founded in 2004, is a global, independent analyst organization headquartered in Europe. The firm specializes in providing vendor-neutral advice, expertise, thought leadership, and practical relevance in Cybersecurity, Digital Identity & IAM (Identity and Access Management), Cloud Risk and Security, and Artificial Intelligence, as well as for all technologies fostering Digital Transformation. The KuppingerCole Market Compass: Secure Collaboration provides an overview of the products or service offerings that enable data-centric security to facilitate virtual collaboration – internal or external – while maintaining highly secure protections on that data.
For a copy of the NC Protect review go to: https://info.archtis.com/kuppingercole-market-compass-secure-collaboration
About archTIS
archTIS Limited (ASX:AR9) is a global provider of innovative software solutions for the secure collaboration of sensitive information. The company's award-winning data-centric information security solutions protect the world's most sensitive content in government, defence, supply chain, enterprises and regulated industries through attribute-based access and control (ABAC) policies. archTIS products include Kojensi, a multi-government certified platform for the secure access, sharing and collaboration of sensitive and classified information; and NC Protect and the cp. suite of products for enhanced information protection for file access and sharing, messaging and emailing of sensitive and classified content across Microsoft 365 apps, Dropbox, Nutanix Files and Windows file shares. For more information, visit archtis.com or follow @arch_tis.