2020 has presented some unique IT and security challenges for organizations. The rapid roll out of technologies like Microsoft Teams to quickly support work from home capabilities is a familiar project to many. However, in the rush to provide remote workers with collaboration tools many have cut critical corners – namely providing appropriate security for the business information shared within Teams.
The 2019 Insider Threat Report revealed 39% of respondents identified cloud storage and file sharing apps like Teams as the most vulnerable to insider attacks. Collaboration in apps apps such as Teams pose a threat to information security from accidental sharing and over sharing of sensitive information with employees and third party access, and theft of IP and other business-critical information by malicious users.
Balancing collaboration needs with information security requirements presents a major challenge for business, IT and IS groups responsible for Teams.
4 Tips for Securing Information in Microsoft Teams
If you're worried about or struggling to secure your organization's Microsoft Teams collaboration, it is possible to take advantage of the productivity and business benefits it offers without risking sensitive information.
Nucleus Cyber's Dr. Steven Marsh will host a webinar on June 3 at 2pm ET to highlight four critical steps for information security in Microsoft Teams and explore the tools to reduce accidental or malicious exposure of business-critical information.
Join us to learn:
The top information security concerns when rolling out Teams
4 critical steps to ensure secure remote collaboration within Teams
Creating information barriers that work in the real world
How NC Protect reduces accidental sharing and controls access in Teams without the complexity of native Microsoft tools
WEBINAR
Wednesday, June 3
2pm ET | 11am PT
Presenter: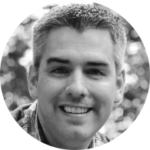 Steve Marsh
VP Product, Nucleus Cyber
Steve is responsible for driving product management and product marketing to deliver first class customer experiences, strategic product roadmaps and key go to market messaging. Steve brings almost 20 years of product and domain expertise to Nucleus Cyber drawing from his previous experience as a former Microsoft UK SharePoint Product Manager and VP of Product Management at Metalogix.