Defence White Paper 2016 – archTIS' public submission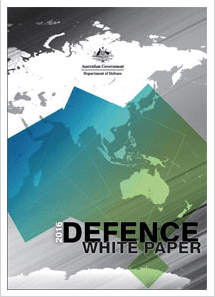 Information superiority underpins the breadth of strategic, operational and tactical objectives discussed in the 2015 Defence White Paper Issues Paper. Secure information sharing, integration and interoperability are critical for delivering a decision-making advantage to our fighting force and to enable and strengthen cooperation with our allies and partners. As the Australian Defence Force has limited resources, it must 'fight smarter' to obtain and maintain the advantage over its potential adversaries. To fight effectively, Defence needs to excel in how it uses information.
In archTIS' public submission to the Defence White Paper, we made a number of recommendations:
Recommendation 1: That Defence establish Information Sharing and Management as a Defence Capability in its own right
Recommendation 2: That Defence develop an Information Sharing Architecture to design, prioritise and securely deliver the information services required for the Capability
Recommendation 3: That Defence enforce the use of the Information Sharing Architecture to direct (a) the integration and interoperability requirements of all DCP projects and b) the allocation of investment and resources within this Capability to deliver better mission outcomes for Defence
Recommendation 4: That Defence leverage its Information Sharing and Management Capability and take a stronger leadership role in the development of international information sharing and interoperability standards.
We are delighted to see that Defence is now moving towards a unified information management capability, focusing on delivering secure shared information more broadly across the services. For more information about the Defence White Paper 2016, please refer to their website: http://www.defence.gov.au/WhitePaper/.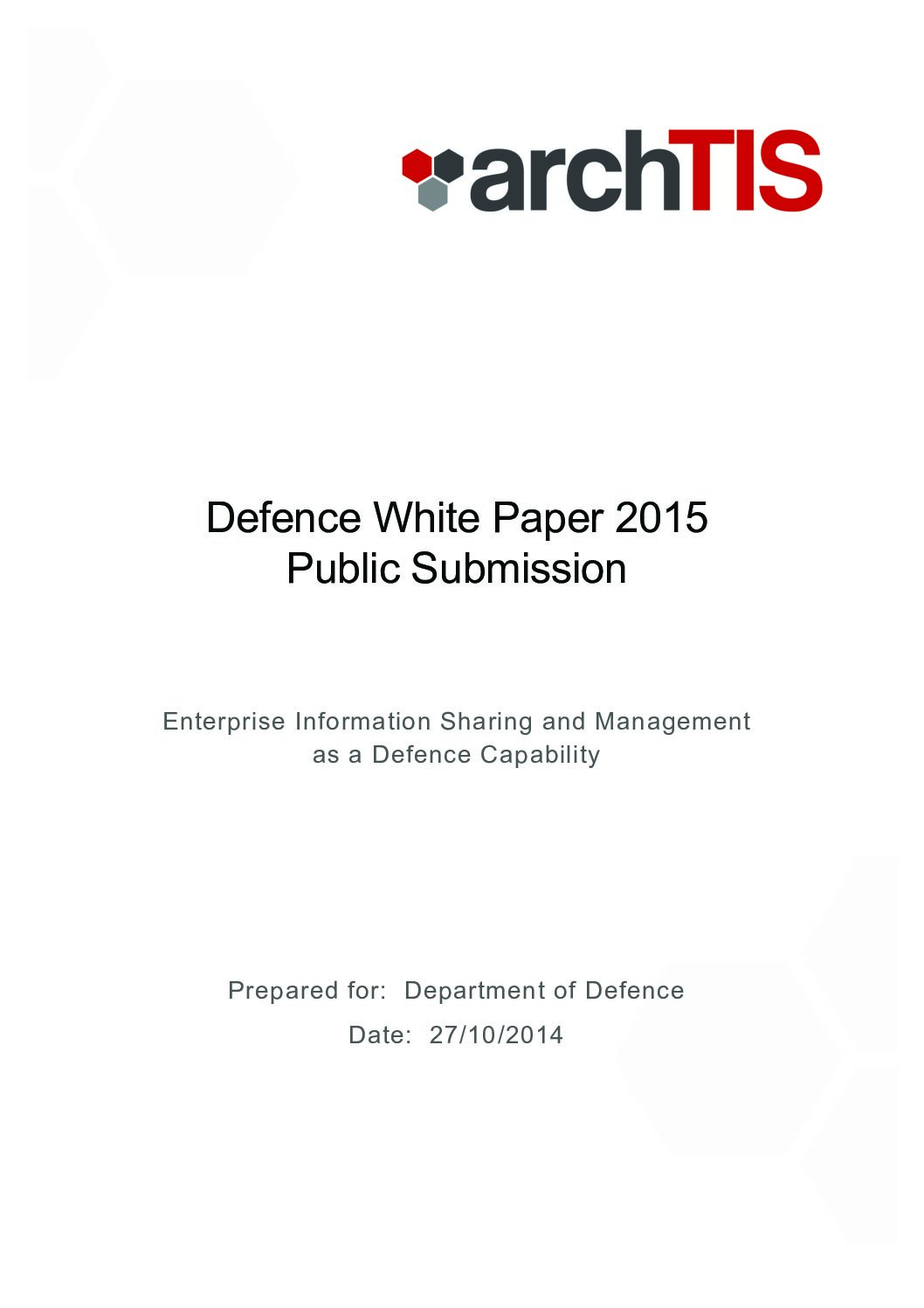 Defence White Paper 2015 archTIS Public Submission
PDF 1.34 MB