Dynamic Authorization Solutions for Databases, APIs and Microservices
Axiomatics Dynamic Authorization Solutions for Databases, APIs and Microservices

Dynamic Authorization for Databases, APIs and Microservices
For customers requiring access control, privacy and data sharing of databases, microservices and APIs, archTIS has partnered with Axiomatics, the leader in dynamic authorization solutions.
Dynamic Authorization
Secure your critical assets with dynamic authorization
Axiomatics Policy Server is best-in-class software for enterprise-wide externalized dynamic authorization, delivered with Attribute-Based Access Control (ABAC). Whether your pain is role explosion, toxic combinations, or managing segregation of duties, this fine-grained data access control can solve your toughest challenges. You'll be able to address complex control and compliance needs, and to more efficiently and effectively manage access to critical assets. For legacy controls, it's a better way to manage legacy entitlements and provisioning.
Unmatched scalability and performance make Axiomatics Policy Server the preferred choice for implementing Attribute-Based Access Control in many global enterprises and government agencies.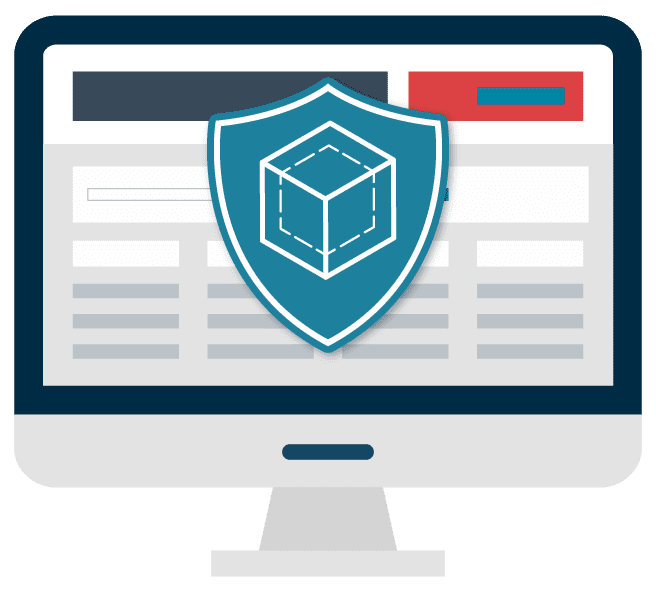 Expand the possibilities and performance of development teams
Show ROI on investment quickly
Gain competitive advantage and speed-to-market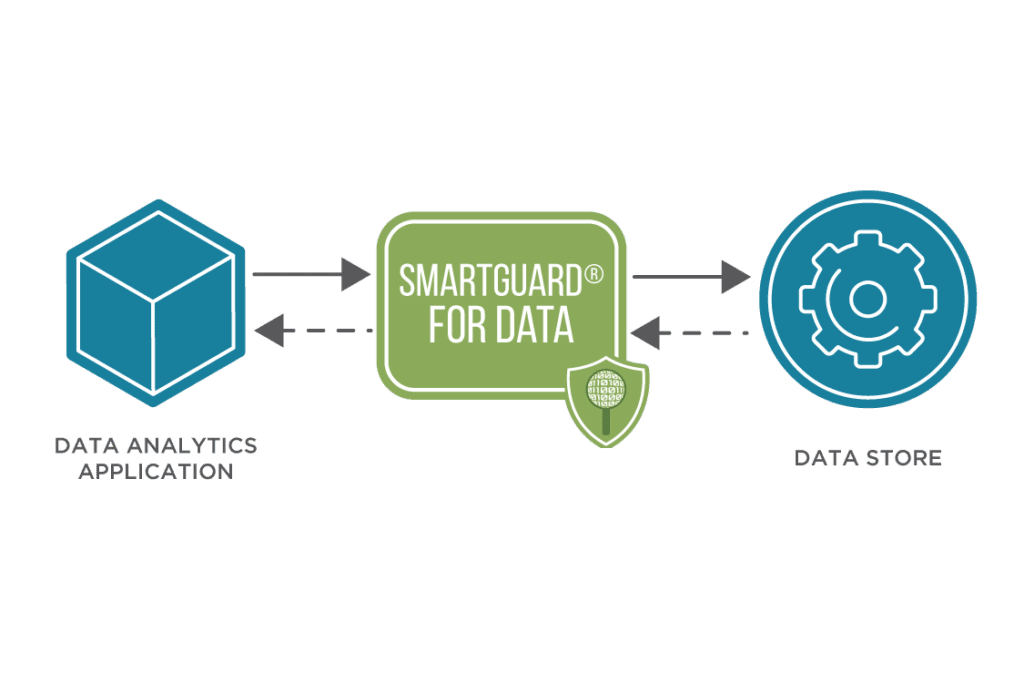 SmartGuard® for Data
Securely share your data assets with dynamic authorization – now for Apache Spark.
The security risk of large data stores is a known threat, and data breaches will be bigger than ever – with even more data at stake. Privacy issues are compounded, and legacy access control issues just get bigger.
The data-centric solution adds a dynamic layer of security between applications and data stores, extends coarse-grained controls, provides a single place to manage access control across data sets, and supports enterprises as they migrate to the cloud. This enables enterprises to use, share and more securely analyze data to uncover insights and meet business objectives of finding the value in data – such as better product performance or improved service offerings.
Dynamic Authorization for Databases
Policy-driven dynamic data filtering and masking for relational databases, on-premise and in the cloud.
The Axiomatics Data Access Filter for Multiple Databases derives user permissions from real-time evaluation of policies, and can filter, mask or redact data based on these same policies. Policy-based authorization applied on the content of relational databases provides the visibility and control required. Achieve data security protection at the very source, within the data layer itself. The Axiomatics Data Access Filter for Multiple Databases ensures that users have access to all the details they are authorized to see – and nothing else.
Get standards-based ABAC for databases with Axiomatics.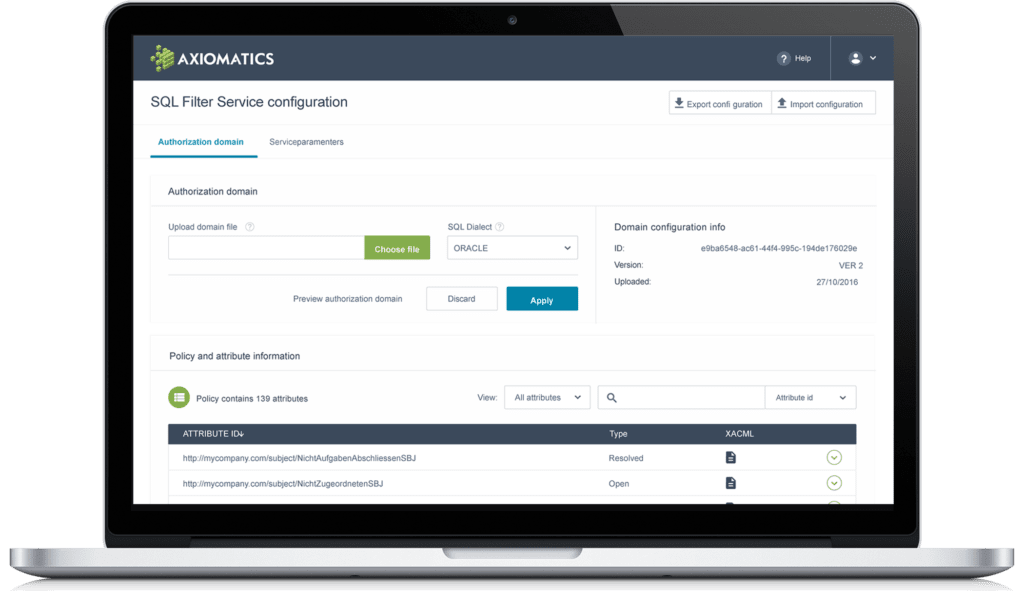 Single point of access control management for database layer
Enforces authorization in a non-intrusive way; application changes not required
Minimizes risk exposure for data in transit
Consistently enforces authorization across multiple channels/applications
Ensures policies and control rules are in place by users accessing and extracting source data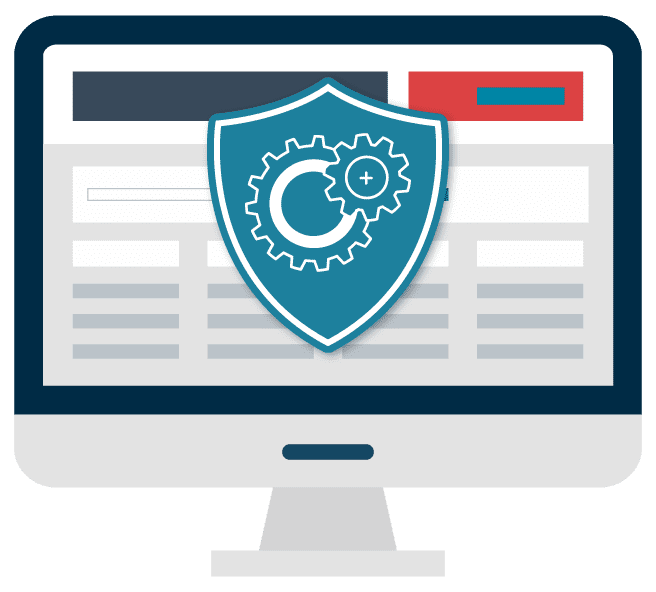 APIs and Microservices
Fine-grained authorization from Axiomatics is easily connected to API gateways and microservices architectures.
API Security is top of mind for most enterprises, and APIs are often part of fast-moving customer-facing initiatives. Security is paramount, but it can't slow down a priority project. That's where Attribute-Based Access Control (ABAC) can help.
An easy integration with leading API gateways, this extra layer of fine-grained access control allows a policy-based approach to API access control. Using a wide number of attributes, you can tackle even the toughest use cases for enforcing user permissions and governing access to data. This is particularly important if you are exposing business critical or sensitive data via your APIs. And even better, ABAC is easily used with existing access control frameworks, such as OAuth and OpenID Connect.
Ready to Get the Conversation Started?