Stay up to date on industry trends, security advice, product news and more.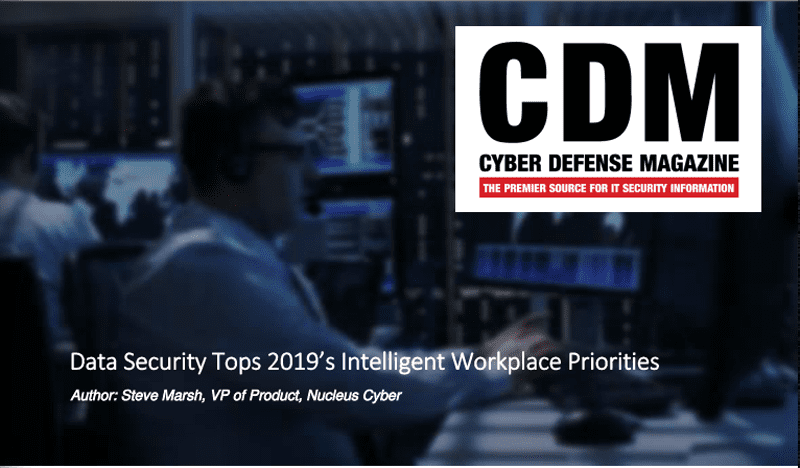 Data Security Tops 2019's Intelligent Workplace Priorities
Data security concerns have gone mainstream. As we approach 2019, it's not just CIOs placing a spotlight on data security: it has become a more pressing priority than ever before from the C-suite, government watchdogs, the media and consumers throughout the world. Learn about the trifecta of factors driving concerns in the new year.